Audience: Client Intake Coordinators and Active Mentors

Introduction
Engage has improved its process in handling duplicate requests in the assignment process.
When the Client Intake Coordinator assigns a request of an existing client to the same mentor handling their original request, the system marks this request as a duplicate and will automatically be closed out as Completed.
The assigned mentor is notified about the request and the notification email will indicate it as Existing client - New Inquiry. To view the full list of notifications for the Client Mentoring Journey, click here. (You must be signed in to your @scorevolunteer.org account.)
Lead Mentors should be adding their session notes in the open request marked as In Progress in the system.
Table of Contents
_______________________________________________________________________________________________________
During the CIC Assignment
The Client Mentoring Request details page now contains a Duplicate Flag indicator.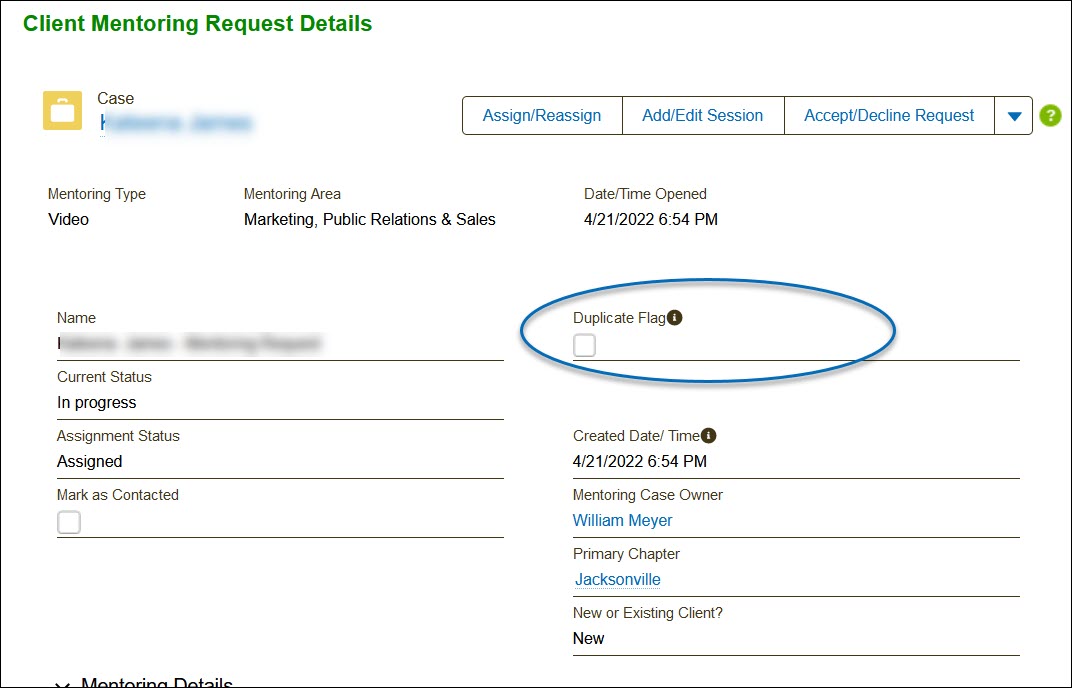 Following the Assigning the Request to a Mentor, the CIC will select a mentor to be assigned for the new request.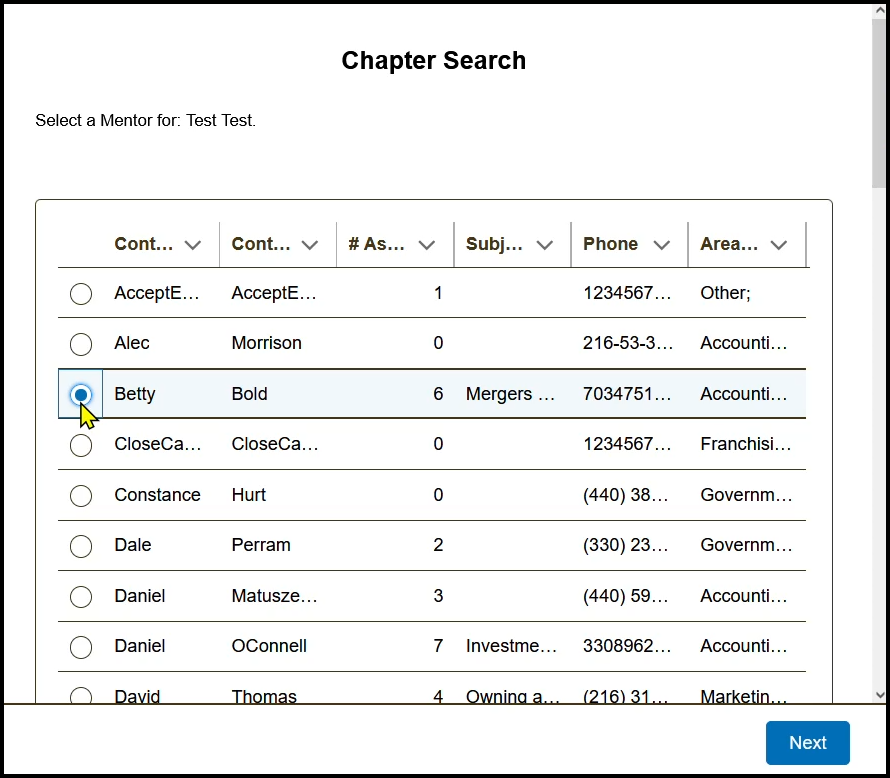 When an existing client-mentor relationship is found, the next window will show an alert and the new request will automatically be added to the original request. Click Finish from this window to finish the assignment process.
Info for Advanced Users: When you're assigning a mentor it looks for a case with a Mentor and the Client and the Status is In-Progress. If it finds an existing case with the same mentor then the new case becomes a child duplicate of that Parent case (existing case).


More Info About the Duplicate Request Details
When a request is marked as a duplicate, here are the things you can see on the client mentoring request details page.
It contains a message on the top stating that it is a duplicate request case with a link to the original mentoring case.
The Current Status field shows Complete.
The Assignment Status field is blank.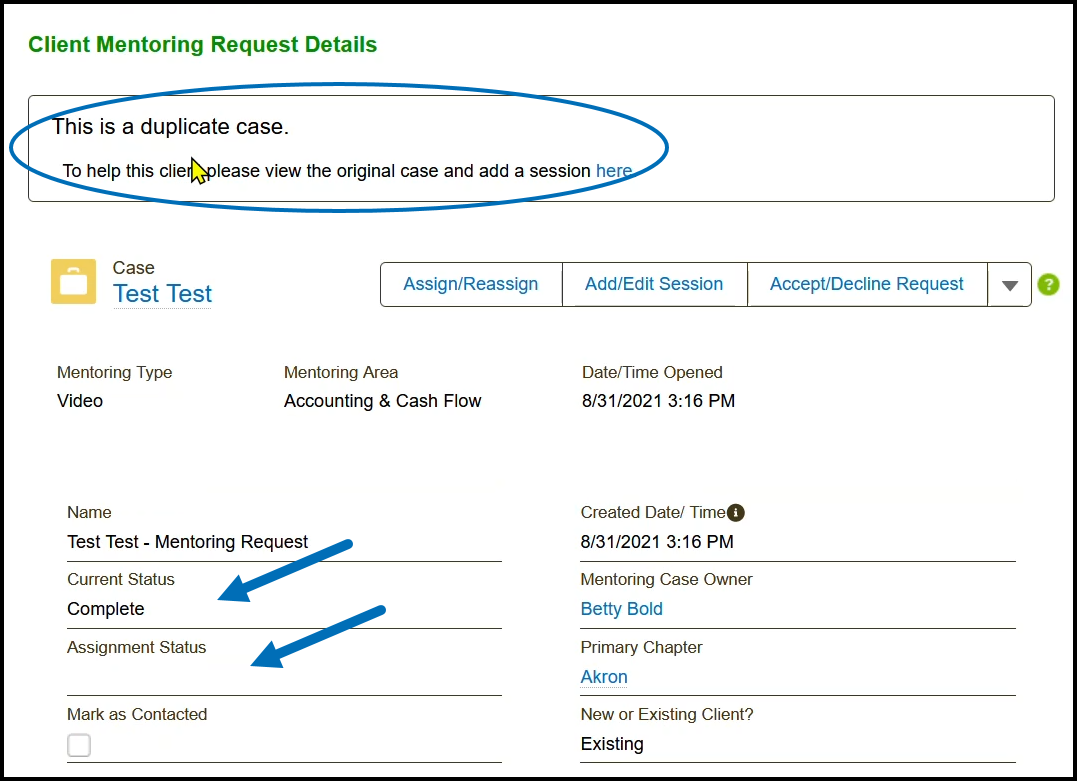 Clicking any of the Quick Access buttons e.g. Add/Edit Session will not allow you to move forward and a message with a link to the original mentoring request case is displayed instead.
Instructions For Mentors Only
When a duplicate request is assigned to you, this request is automatically changed by Engage to Complete. You should always save your sessions notes in the mentoring request marked as In Progress. Learn the steps below to find the correct mentoring request and add a new mentoring session.
1) Search Client in Engage.
2) In the client's contact record, click View to the In Progress (status) request found under the Mentoring Requests section on the right side of the page.

3) Then, add your session to the request following this guide - How To: Record or Edit a Mentoring Session
Relevant Resources: