Audience: Client Intake Coordinators, Mentors

Introduction
Sending an email to the client can now be done in the Engage system. This article covers the two major ways you can send an email to the client.
Table of Contents
________________________________________________________________________________________________________
Send an Email from the Contact Record
1) Search Client in the global search bar on top of the Engage homepage.
2) When looking at the client's Contact Record page, locate the Activity History section and click the Send an Email button.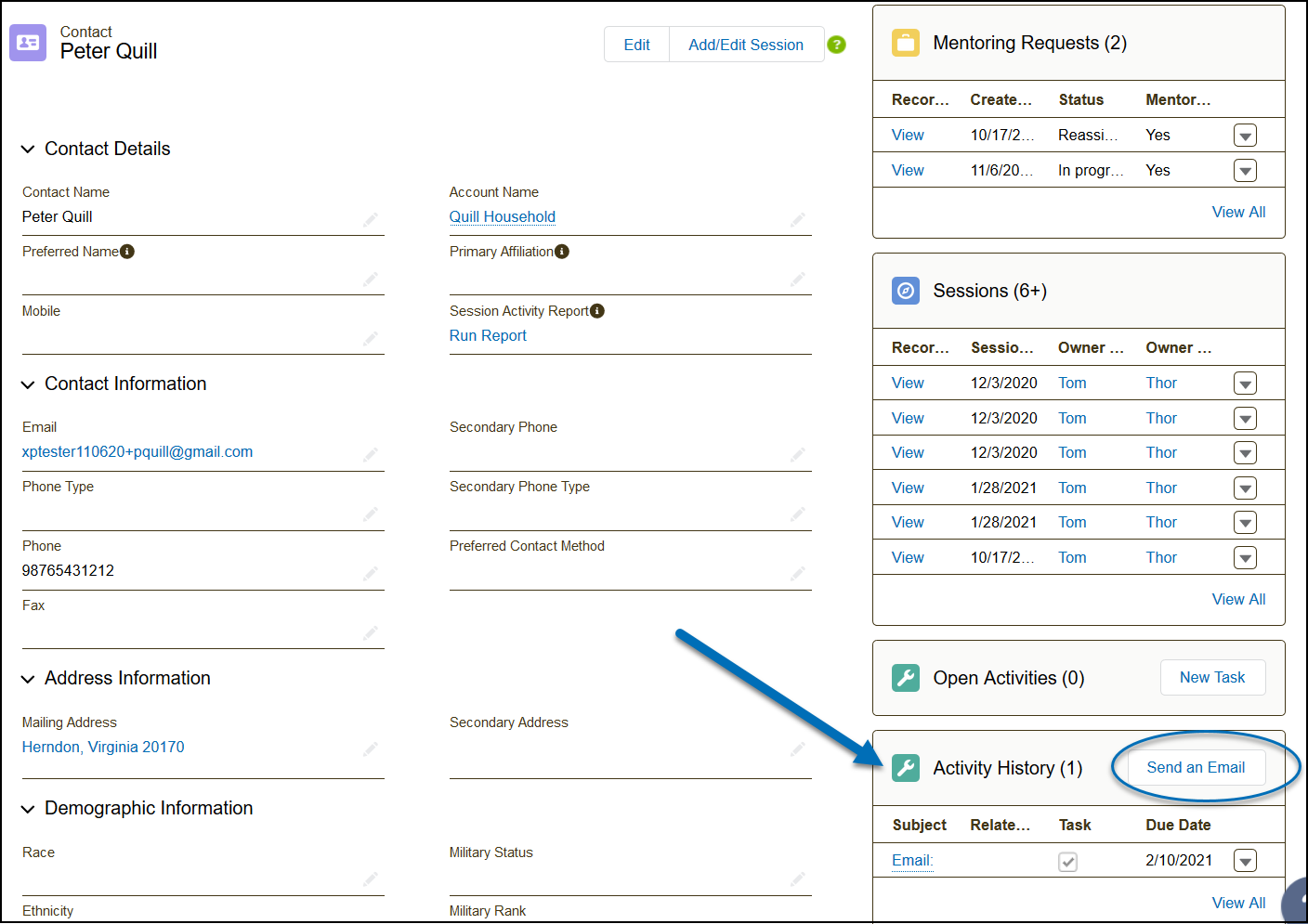 3) Compose your message on the pop-up window. You can also add an attachment and/or preview your email before sending it out by clicking the icons found on the bottom left-hand side of the window. Then, click Send.
Note: Your SVO (@scorevolunteer.org) email will be BCC'd on the email so that you receive a copy in your SVO account.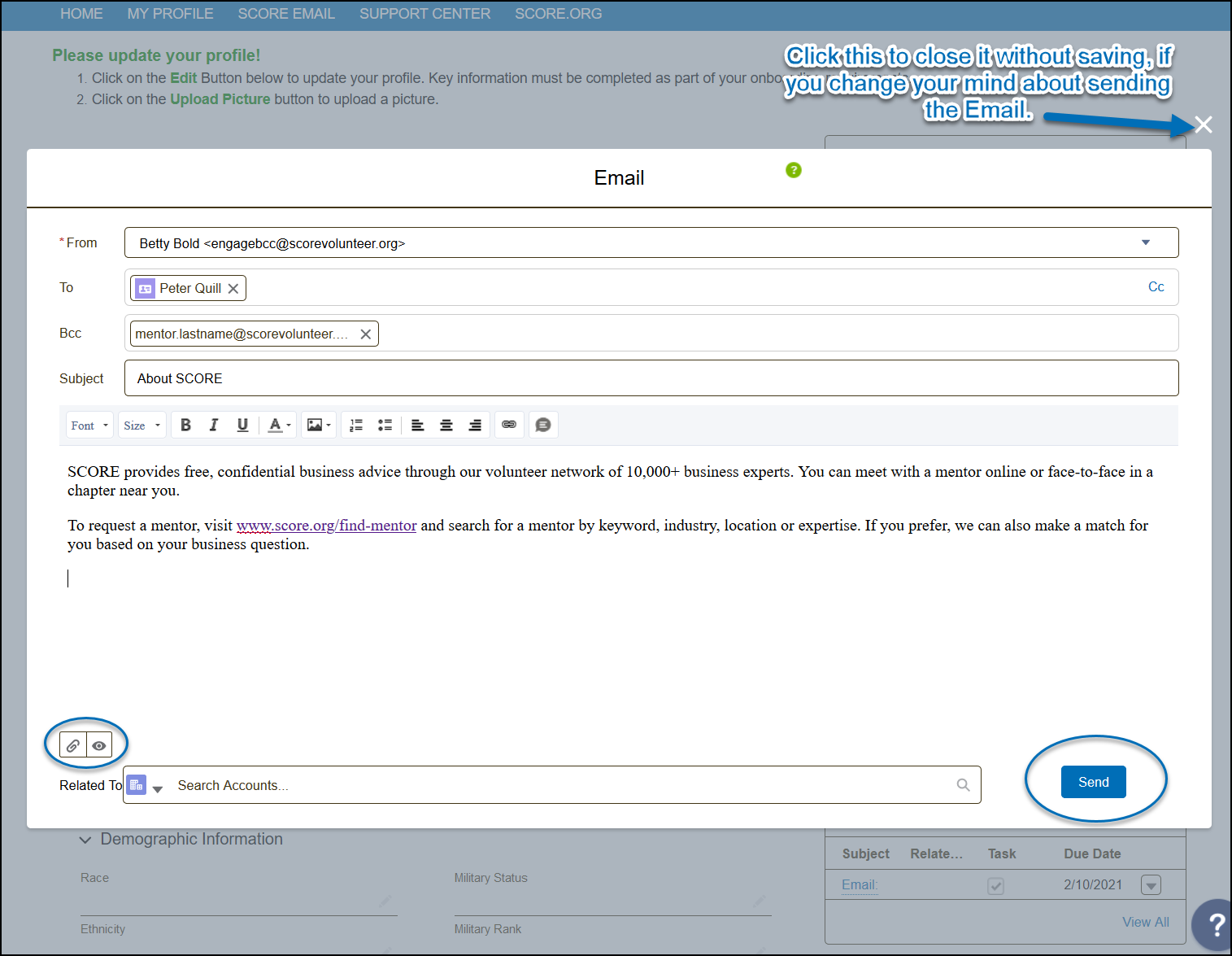 4) Aside from the copy saved in your SVO Mailbox, email messages sent out from a contact record are also viewable and saved under Activity History.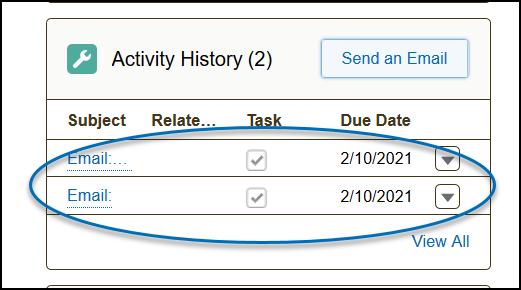 Email Client from the Client Mentoring Request Details Page

1) Select any of the Client Mentoring links found on your homepage.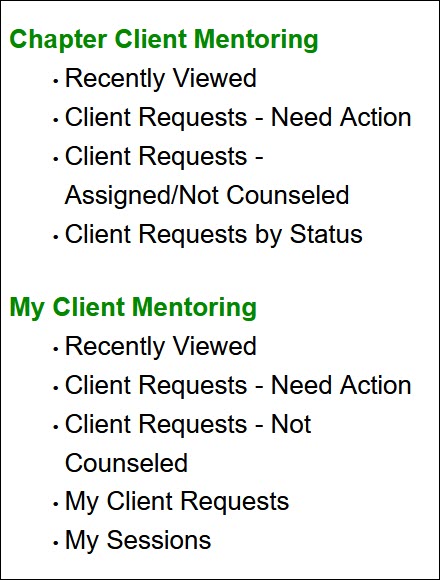 2) Click View to open the Mentoring Request Details page.
3) When viewing the Client Mentoring Request Details page, click the drop-down arrow nect to Accept/Decline Request button. Then, select Email Client.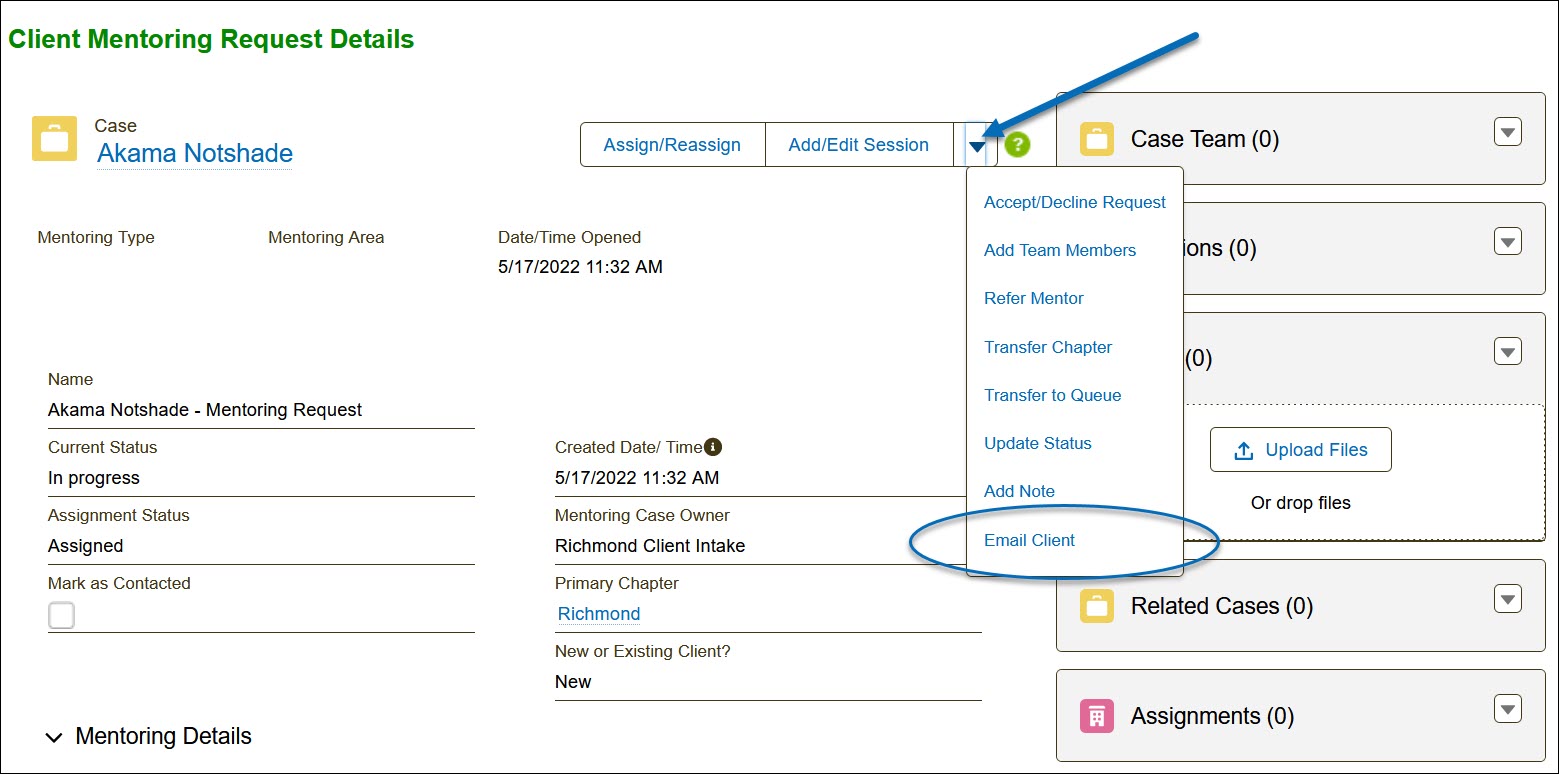 4) Type in your email message in the Body. When done composing your message, click Next. Your email has now been sent to the client. A copy of the email is sent to your SVO (@scorevolunteer.org email account) and any reply coming from the client will also be sent directly to your SVO Inbox.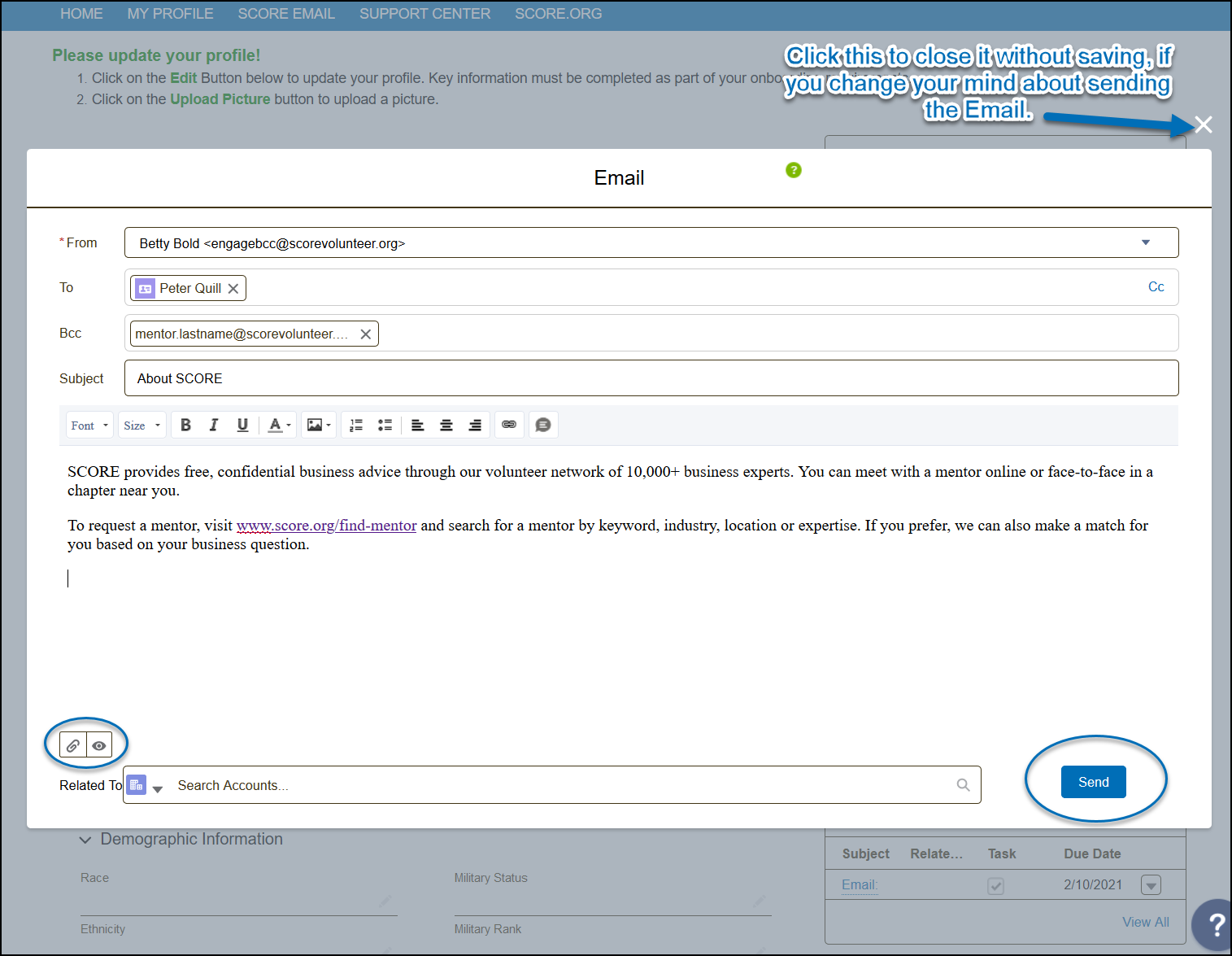 5) You can also see a copy of your email message recorded in the related lists under Activity History.