Affected System: Engage
Date Issue Reported: 05/01/23
Open Issue/Enhancements Sheet: SCORESF-712
Description:
On 05/01/2023, a new bug was discovered in SCORE Engage: When a lead mentor attempts to accept a mentor request assignment, they receive the following error message:
You do not have the level of access necessary to perform the operation you requested. Please contact the owner of the record or your administrator if access is necessary.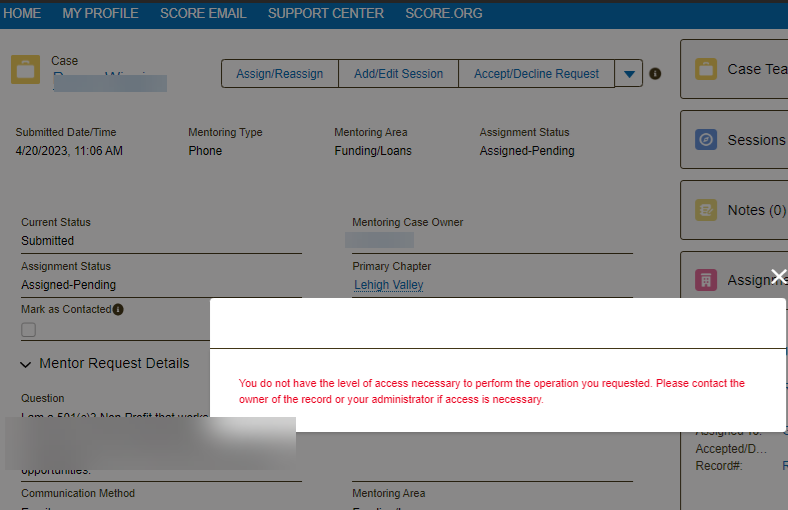 Resolution Plan:
The SCORE Engage Development team is actively working to ascertain the root cause of the bug. We'll post an update on this article shortly.