Audience: Event Manager
Introduction
Situations may arise where an event needs to be canceled. To cancel an event, the Event Manager needs to access the event record and change the event status to Canceled. A reason must be provided to save the change. Once the status of the event has been updated to Canceled, email notifications will be sent to all registrants and the Workshop Presenter(s). Additionally, all registrants' statuses will be updated to Canceled.
Note: To view the full list of notifications for the Event Journey, click here. (You must be signed into your @scorevolunteer.org account.)

Event Cancellation
Note: When canceling an event, a cancellation reason is required.
1) From the Home Page, select Events.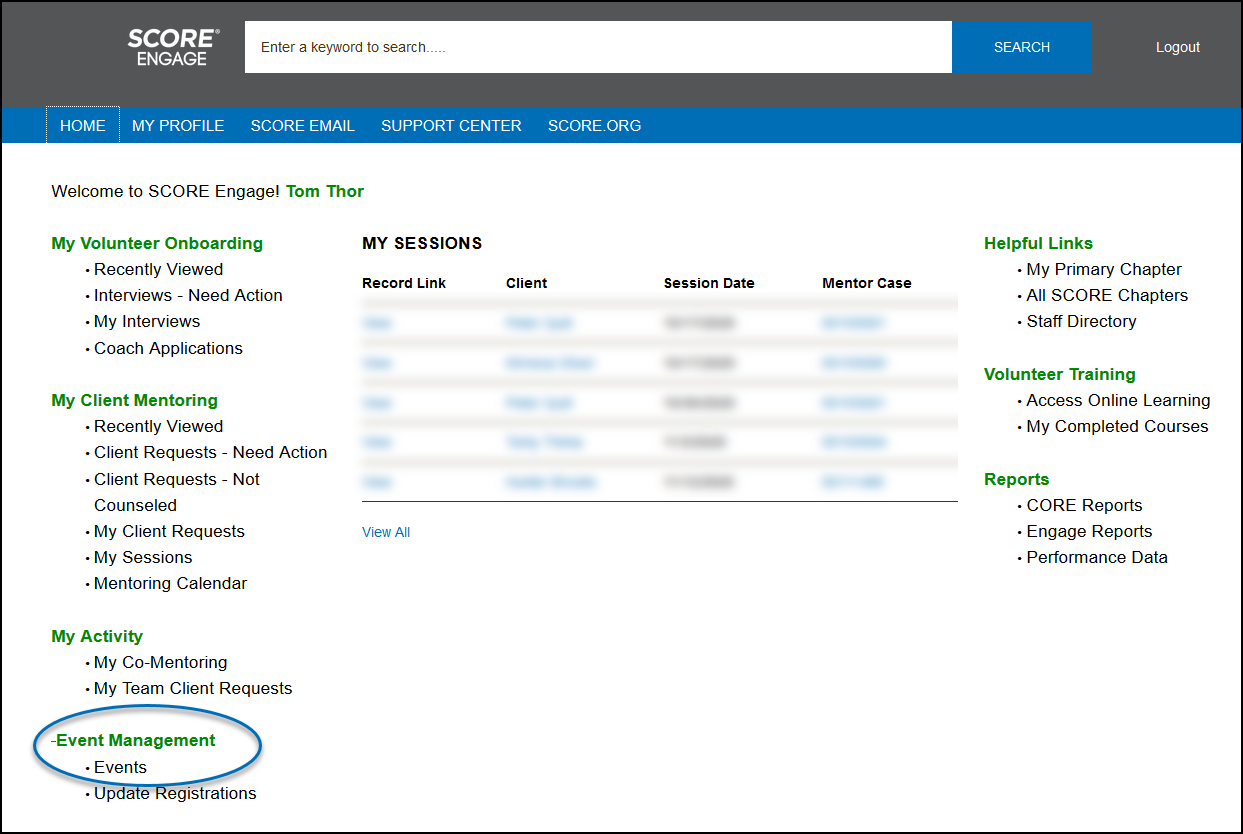 2) Then, select the event from the list.

3) Click Edit on the event record page.
4) Change the Event Status to Canceled. Enter a Cancel Reason. Then, Save all the changes.
Note: Workshops presenters and registrants will receive an email notification about the event cancelation.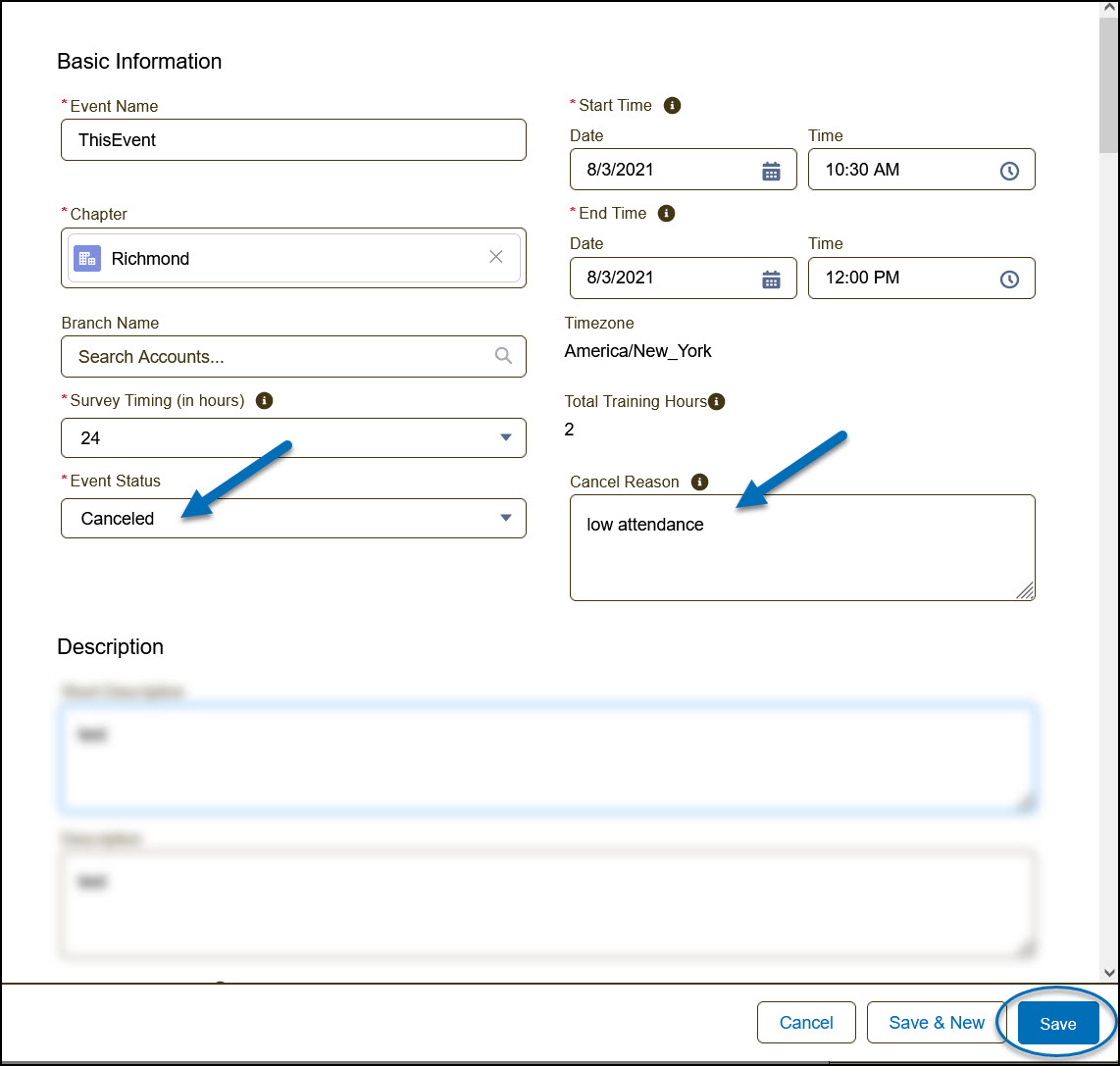 5) In addition to the notification email sent out to registrants, their status will be updated to Canceled.