Audience: Coach, Volunteer Intake Coordinator, Chapter Manager
Introduction
Volunteers self-select a position via their application to place them on their desired track. During the on boarding process, volunteers work with their Coach to identify any additional roles they would like to serve in. Based on the position the volunteer desires to serve in, training's are assigned, and a training Classification is established as a goal. Once training and other requirements are complete, the Training Classification is assigned, and the Position is established.
Table of Contents:
_____________________________________________________________________________________
Classifications
Classification Values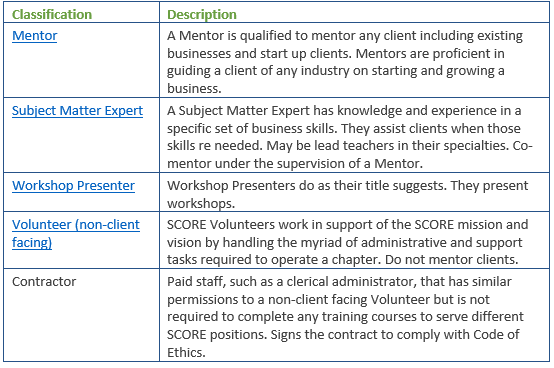 Positions
Position Values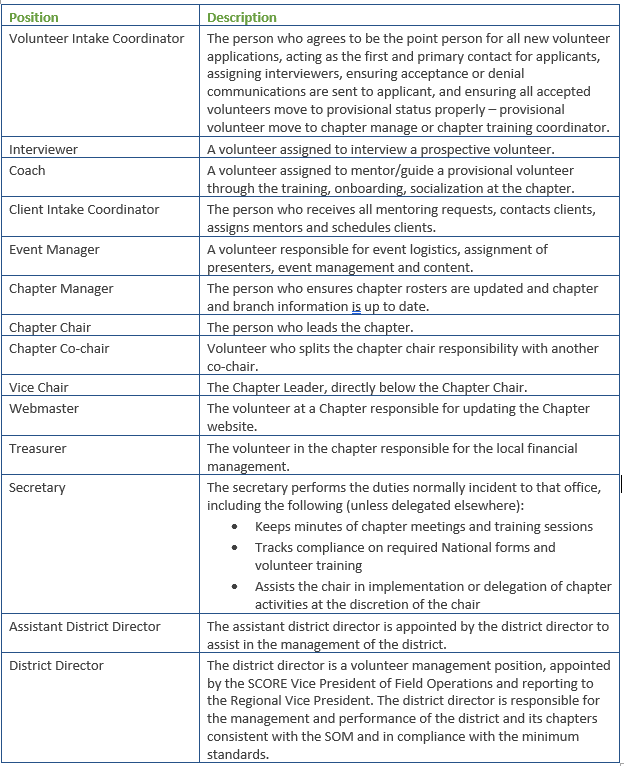 Assign a Position
Note: for anything that is new/has changed
Type the volunteer's name into the search bar. Click
Click View to view their
Scroll down to the volunteer's Organization Affiliations. Click on the drop-down arrow and click Edit.

Locate the Position Highlight the Position by clicking on the position name. Click on the arrow to move the position to the Chosen column. To select more than one position, hold down the Ctrl button while clicking on the position names. Click Save.