Audience
Active Mentors who Accept Direct Requests
Client Intake Coordinators
Table of Contents
Recording
View the steps in this recording:
Locate The Google Calendar Link
1) Go to https://calendar.google.com/
2) Click your Appointment Schedule to open it.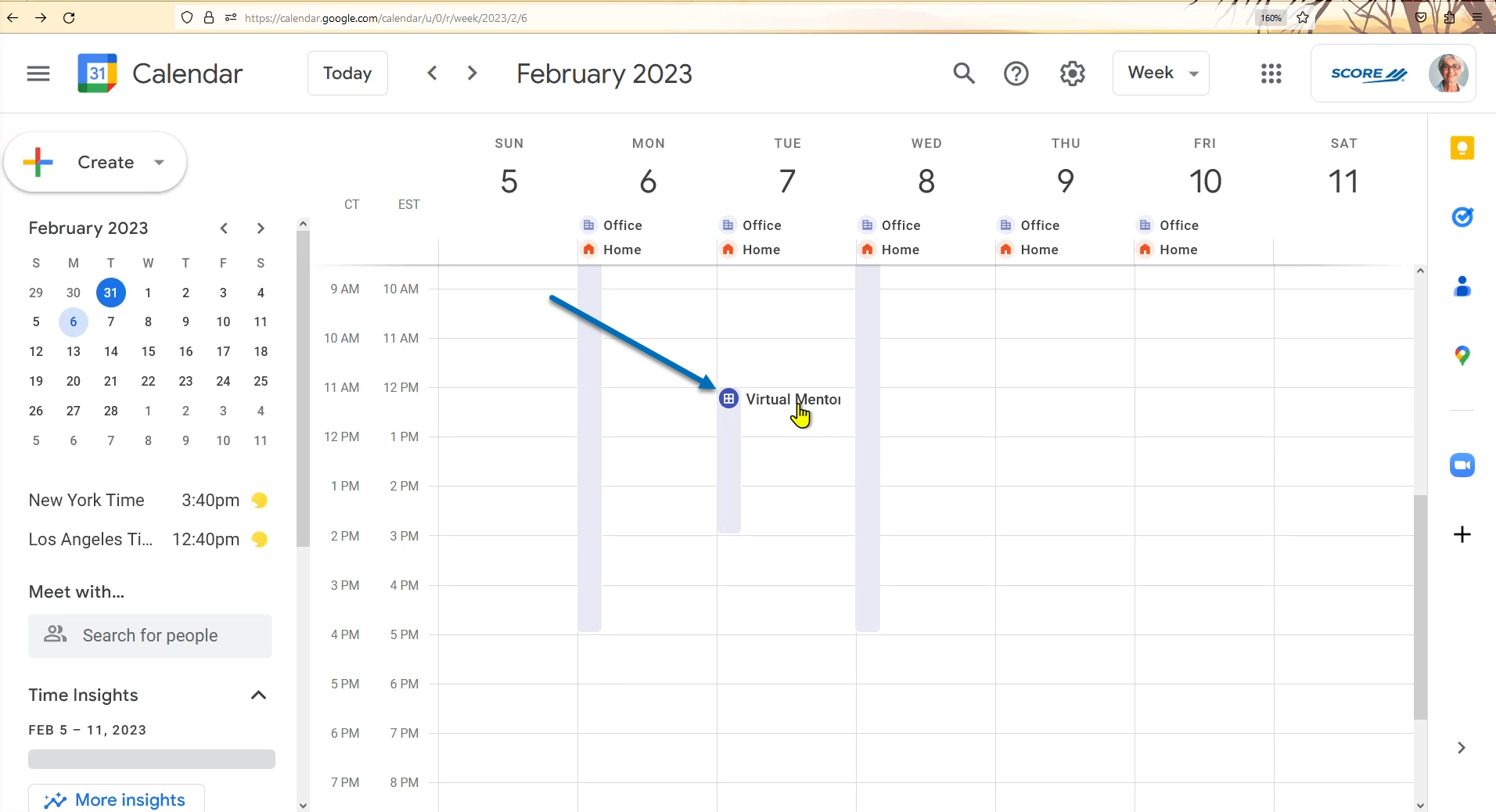 3) Next, click the Open booking page button or the See all your appointment schedules link.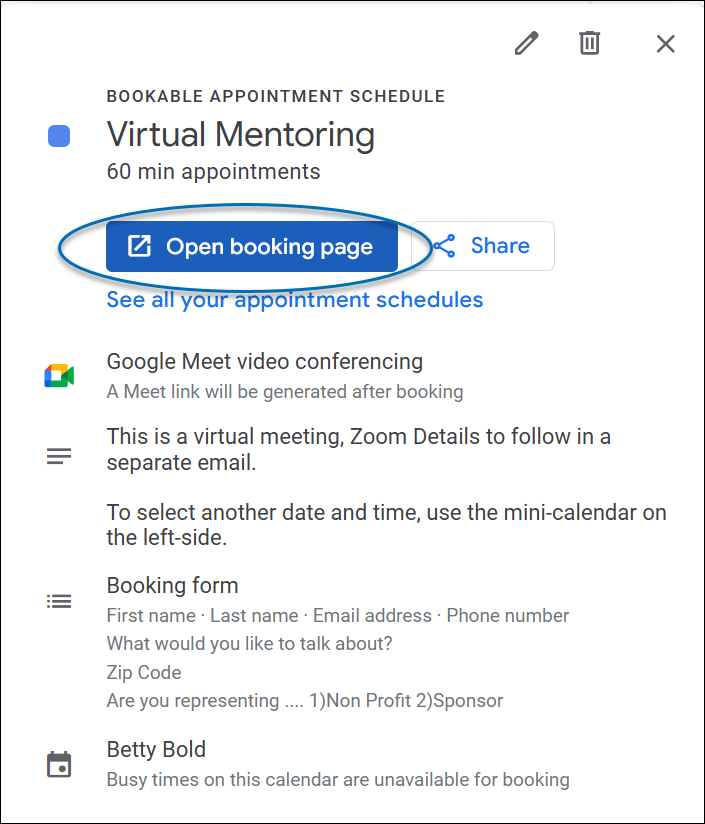 4) In the next window, copy the information in the website address field. Only copy the information after the .com part of the URL (see images below for reference).



Add The Link To Your Engage Profile Page
1) Log in to Engage at https://score.force.com
2) Click My Profile from the top menu.

3) In your Engage profile page, scroll down to Mentor Request Settings section. Then, click the pencil icon

  to edit the following fields.
Note: If you are allowing clients to self-schedule, then you MUST select a mentoring scheduling tool and you MUST enter the scheduling tool URL path. These three fields are interdependent and must be filled out or completed to allow clients to self-schedule effectively.
Allow Clients to Self-Schedule - check this box if you want your clients to self-schedule from your bookable appointment schedule link. Checking this box will activate the next two fields below it.
Mentoring Scheduling Tool - select from the drop-down options of Calendly, DaySmart, and Google Calendar.
Scheduling Tool URL Path - this is the field where you should add the link to your calendar.

4) Click the Save button at the bottom of the page to finalize the changes.
Notes and Limitations
Limitation of the Calendar: Scheduling is only accessible and available to be viewed from the account or via the booking path.
This calendar is not integrated with Engage so client data are not shared between these systems.
Relevant Resources
Subscribe to another Google Calendar (external site)
Get Started with Google Calendar (external site)
Google Calendar Help Page (external site)