You can add the @scorevolunteer.org email as a secondary email. Adding a secondary email does not change your current personal email password, however it will allow switching between email gmail accounts as needed.
If you see this error message:

How To:
To switch/add a secondary account:
Click Add account
Sign in using your @scorevolunteer.org address and password (doesn't end in @gmail.com)
Then, log in with the following info below to switch to your SCORE Email account.
Username: firstname.lastname@scorevolunteer.org
Password: your @scorevolunteer.org password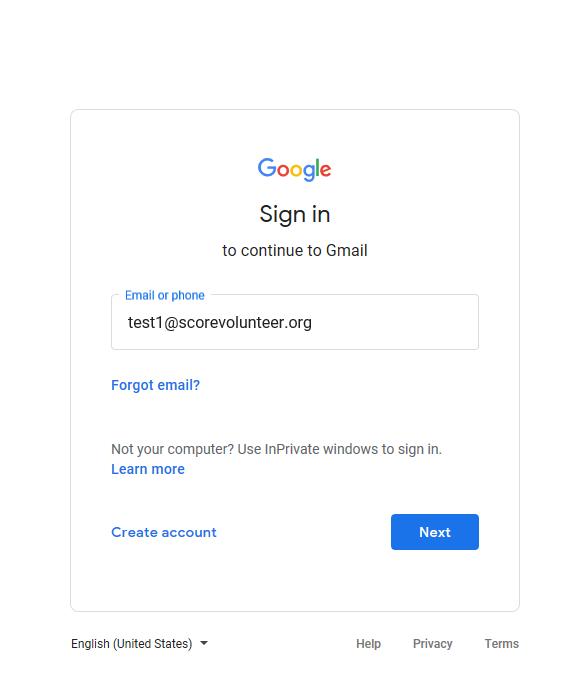 As an option, you can also set up your SCORE Email in your computer, phone or tablet using these guides
Connect Your Scorevolunteer.org Account to Microsoft Outlook
Connect Your @scorevolunteer.org Account to Mac Mail 
Connect Your Scorevolunteer.org Account using Gmail App
Other @scorevolunteer.org guides are available at https://help.score.org/hc/en-us/sections/115003322028-Scorevolunteer-org-Email-Accounts