Using your @scorevolunteer.org email, you have the ability to create a group distribution list that can be shared with your chapter members for a specific use.
Examples:
All the above are examples of distribution groups and how they would look, all users assigned to the group will receive the same email notifications to the assigned group.


How to Create a Group using (scorevolunteer.org)
Sign in to your @scorevolunteer.org email using www.gmail.com
Near the top right, click Google Apps
Hit Groups



4. Click Create Group, on Group Homepage.

5. Enter Group Name, Group Email Address, and Group Description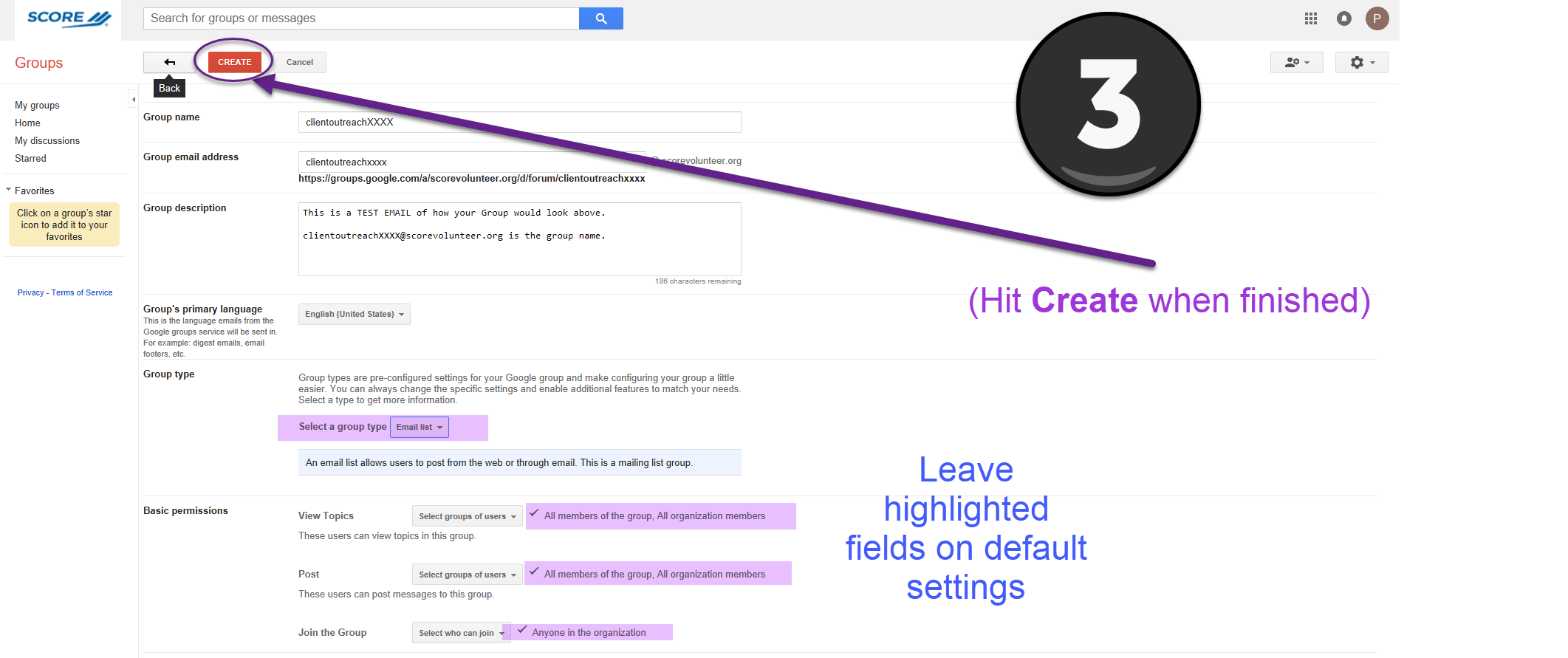 6. Within the group, simply add any contact to that distribution list (within the chapter)
Once added, all users in the group will receive emails from the google group distribution list.

Reference:
https://support.google.com/groups/answer/2464926?hl=en