As a CIC you know that sometimes clients may be assigned to a mentor who unfortunately may leave SCORE. Mentoring Requests (MREs) that are In Progress and need to be either Re-assigned or Closed.
Following are two sets of instructions to obtain the list of clients owned by a mentor. Thanks to Pat Mathias, SCORE St. Louis, for sharing this guide with us!

Option 1
1) Search Volunteer in Engage
2) In the volunteer's Engage profile page, click View All on the My Mentoring Requests related list.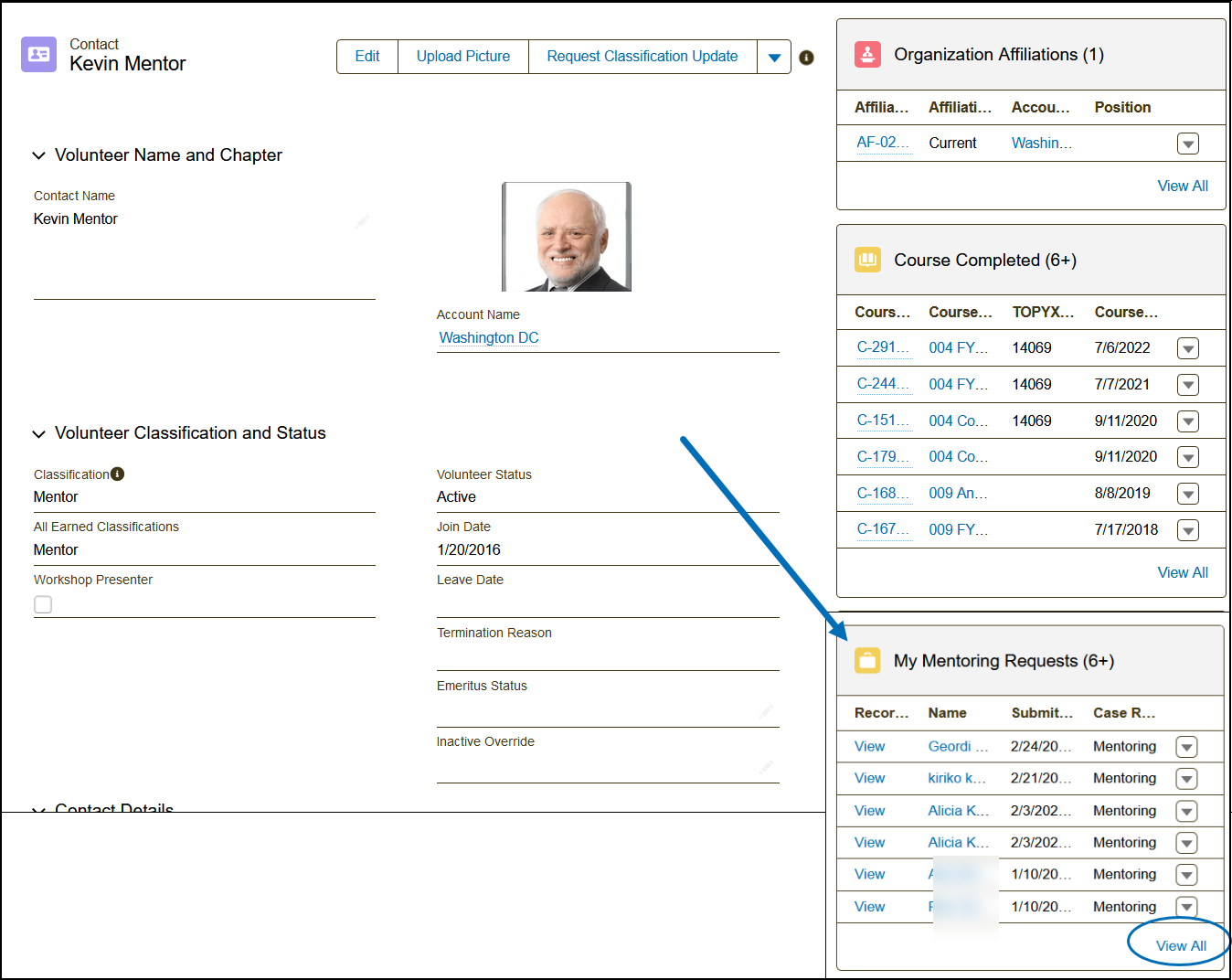 3) Click View to open the mentoring requests. Scroll up and down to see all other requests in the list.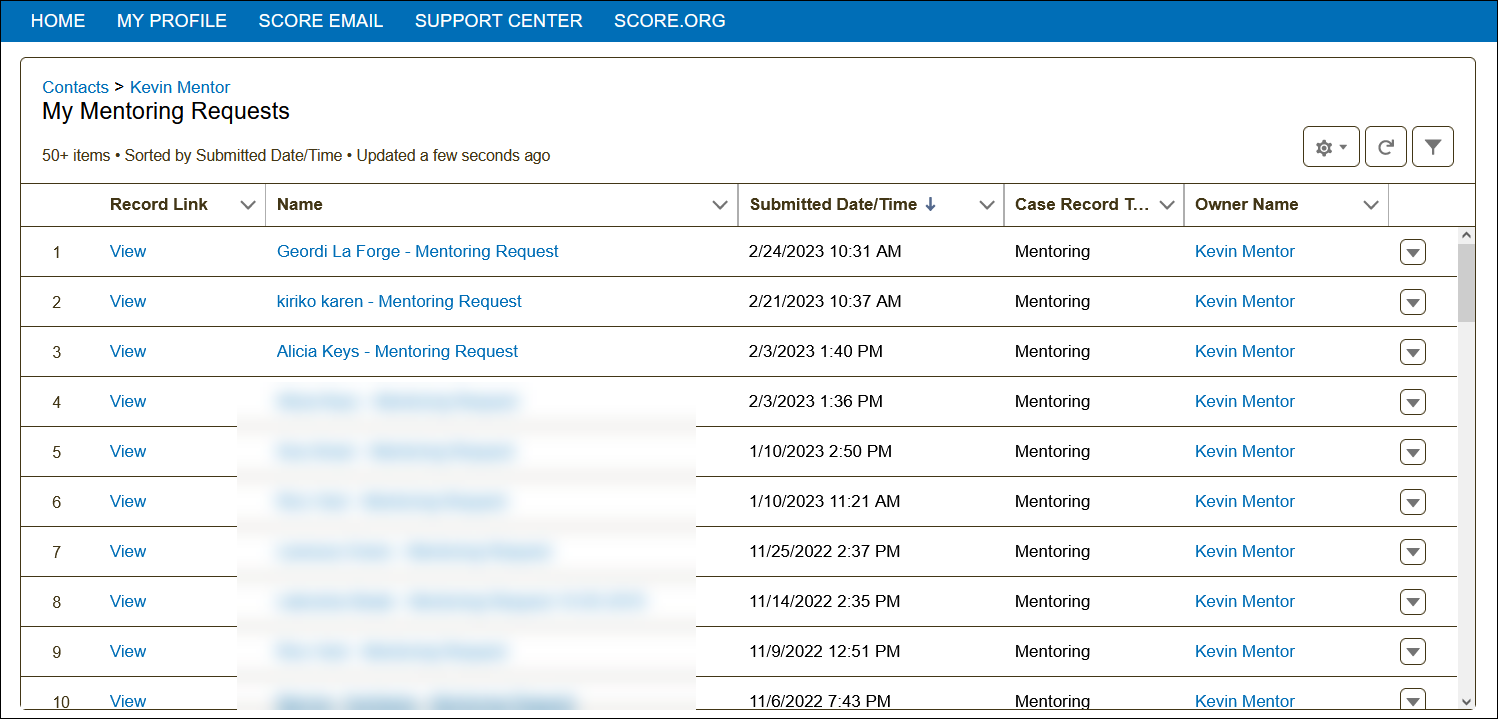 Option 2 - Client Drilldown Report
1. From Homepage, click on BIRT Reports.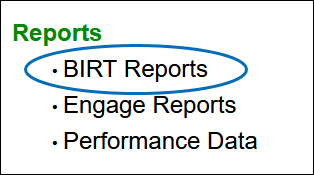 2. Under "Volunteers", select Volunteer Performance Report.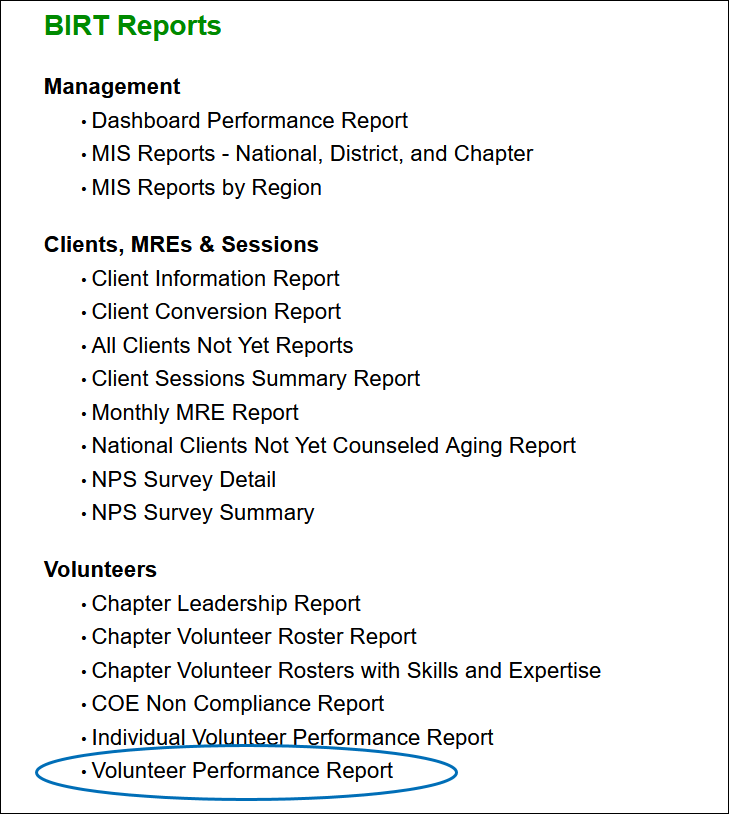 3. Select a Chapter and click OK.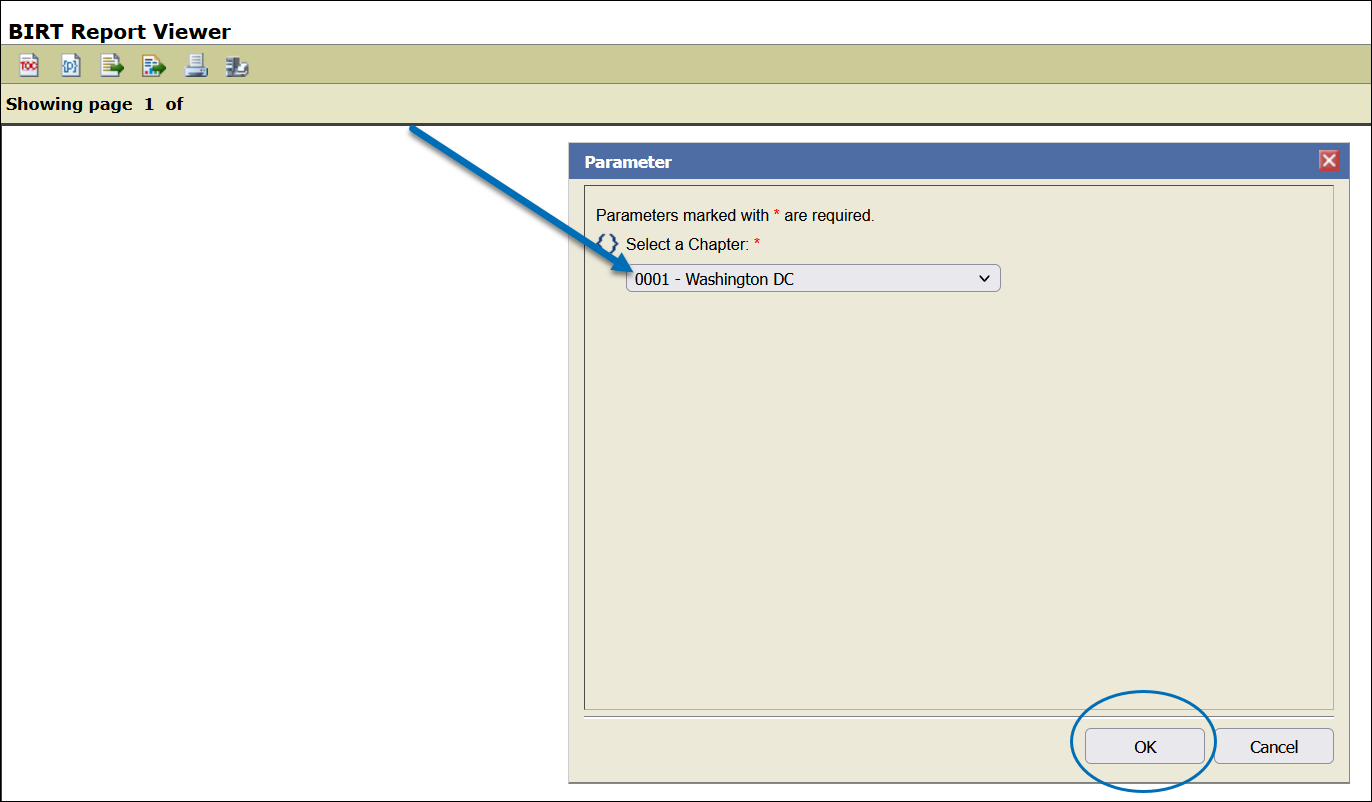 4. Select Fiscal Year need and month. Or, select from YTD Reports. NOTE: If mentor was made inactive, request that they are changed to active in order to select them.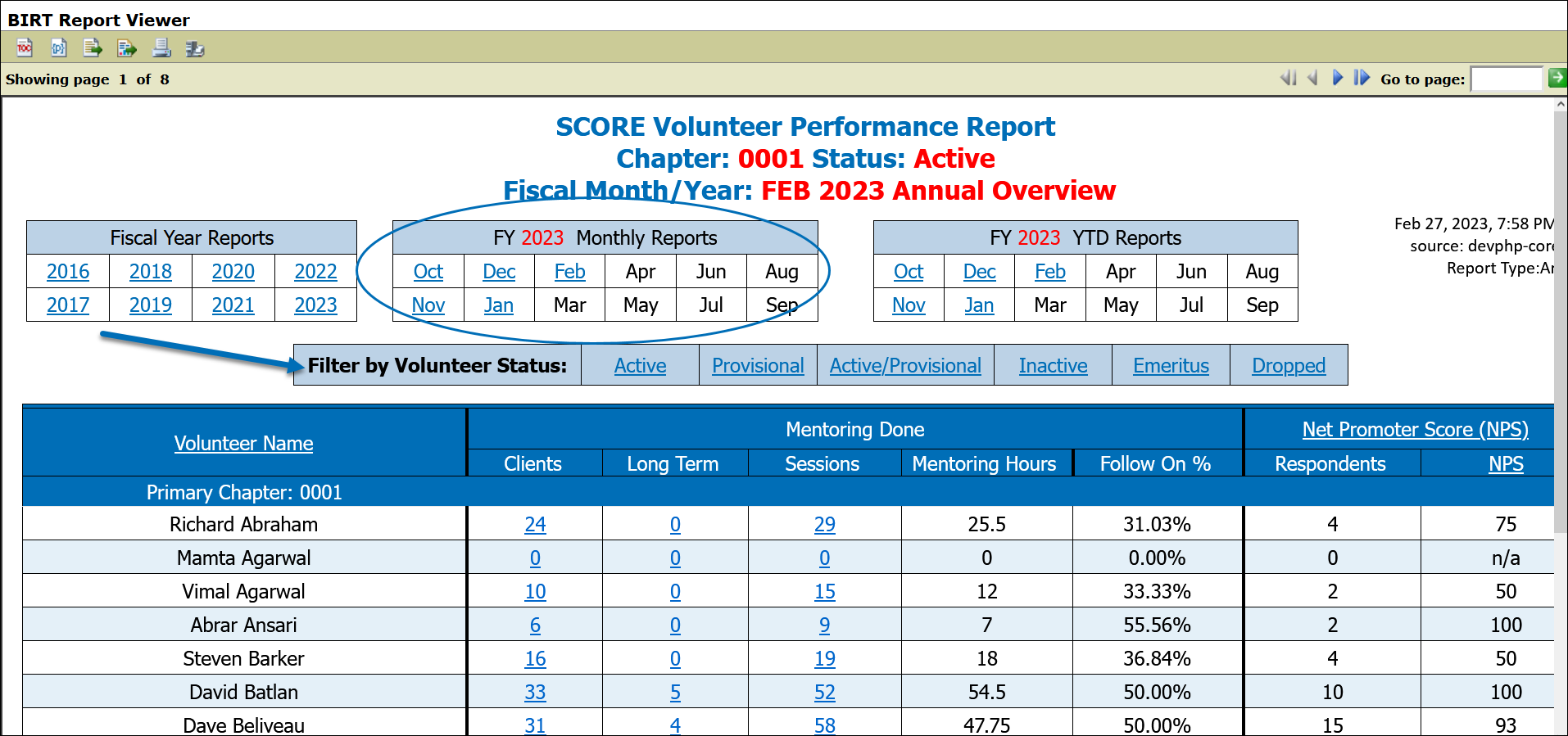 5. Click on the number of clients in the Clients column next to the mentor, which will open to the "Client Drilldown Report"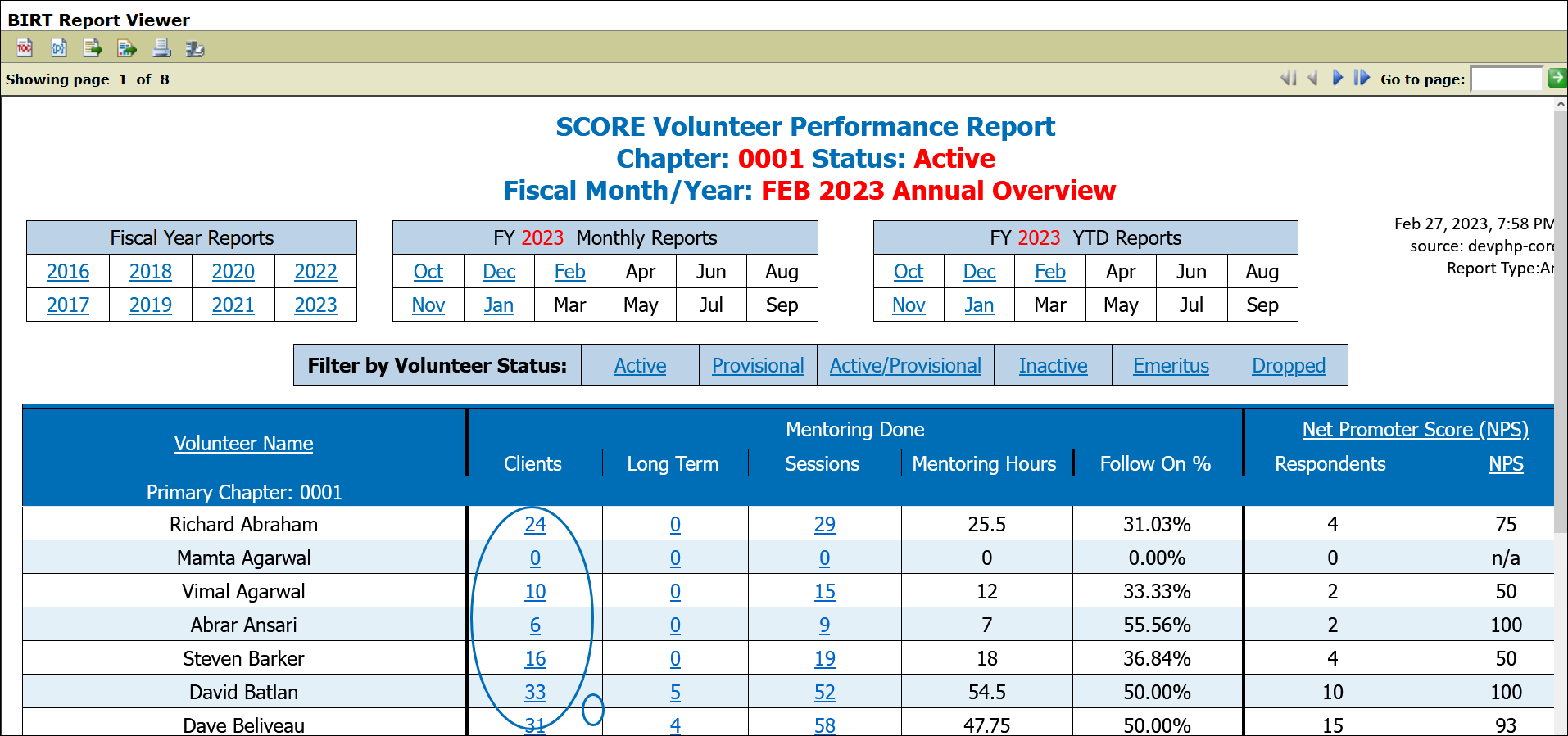 6. Print or download the report by selecting the icons on the top left of the BIRT Report page.