Where do I order office supplies? 
All chapters have access to a business solutions site through office depot. These are individual emails and passwords. If you do not have an account, contact help@score.org. If you need direct assistance from Office Depot contact: Charles.delbrey@officedepot.com.
Log-in: https://www.odpbusiness.com/
To learn more about the rebrand and evolution of the business, please check out this list of Frequently Asked Questions and video to learn more about this exciting new start.
What can I order? 
Through the Business Solutions site, you can order general office supplies including pens, paper, cleaning supplies, and larger ticket items such as computers and other technical equipment. 
You can order online for delivery or for store pick-up. 
Store Discounts
The Office Depot Store Purchasing Cards and discount codes are no longer available. 
To receive Partner Pricing with SCORE Account Billing you will need to order online and choose delivery or store pickup.
Sign up on the ODP website and then download the mobile app, to get the program QR code for use when shopping in Office Depot and OfficeMax retail stores.
Here is a guide for getting set up with the ODP app.
Who has access?
All Chapter Chairs, District Directors, and Regional Vice Presidents will be given a login. It will be up to them to decide who else in the chapter may need a log-in. SCORE National will not give access to anyone without written permission from their chapter chair.
How do I log in?
To log in, use this link: https://www.odpbusiness.com/ 
Each individual user will receive a login and password. If you do not have your login and password, please email help@score.org. 
            Who will have log in's?
            Chapter Chairs, District Directors, Regional Vice Presidents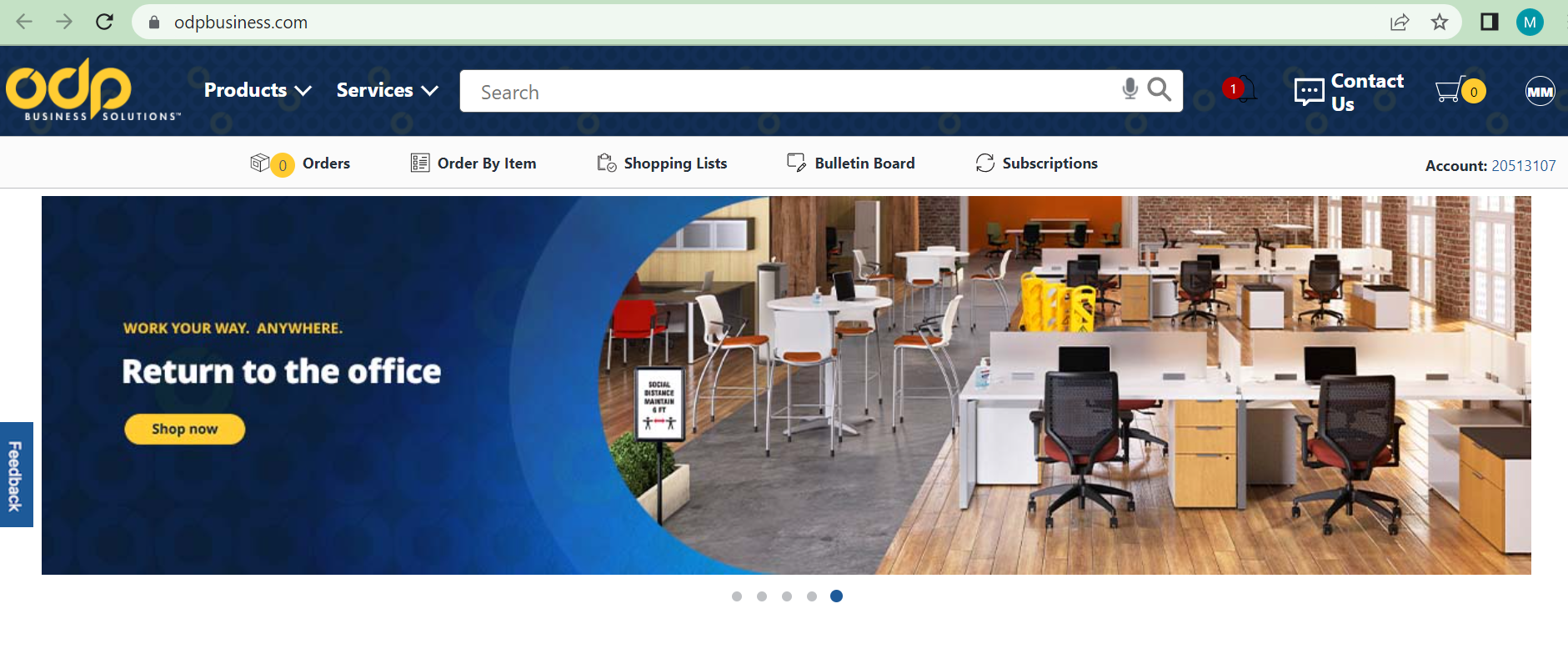 How will billing work?
When you put an order in, SCORE National will receive the invoice. The accounting team will then charge the invoice back to the chapter account. 
The invoice will be separated into Unrestricted and Restricted items and will be invoiced back to the chapter accordingly.
How long will my order take?
The shipping time will vary by location. You will receive an email confirmation of your order as soon as it is placed. 
How much will shipping and tax cost?
The shipping cost will be calculated at the time of shipping and will appear on the invoice that SCORE National receives.
Chapters will not pay taxes on items ordered.
What email is associated with my account?
Your chapter chair's email account may be the email account associated with your login. This information can be changed. If you do not have access to log in and change the email, or contact information you can reach out to help@score.org.
All of your order confirmation emails will go to this email address. 
Who can I contact for help? 
While you can always reach out to help@score.org or accounting@score.org, our Office Depot point of contact is Carlos Delbrey at Charles.delbrey@officedepot.com. Carlos can address pending orders for you, change contact information, or help you get access to accounts.