This is a three-part process, please follow each step carefully.


Log into your scorevolunteer.org account directly (gmail.com)

Click the Gear icon on the upper right and select Settings.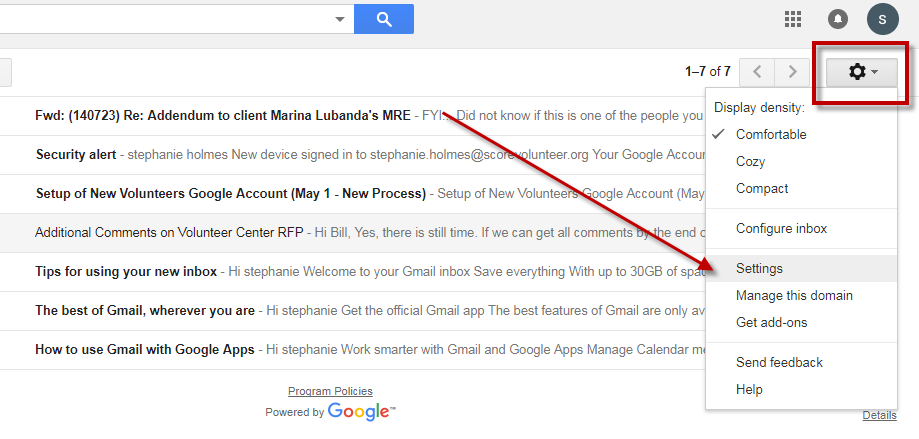 3. Click the link top center Forwarding POP and IMAP
4. Scroll down until you see IMAP Access and select Enable IMAP
5. Click Save Changes button on the bottom of the page if available.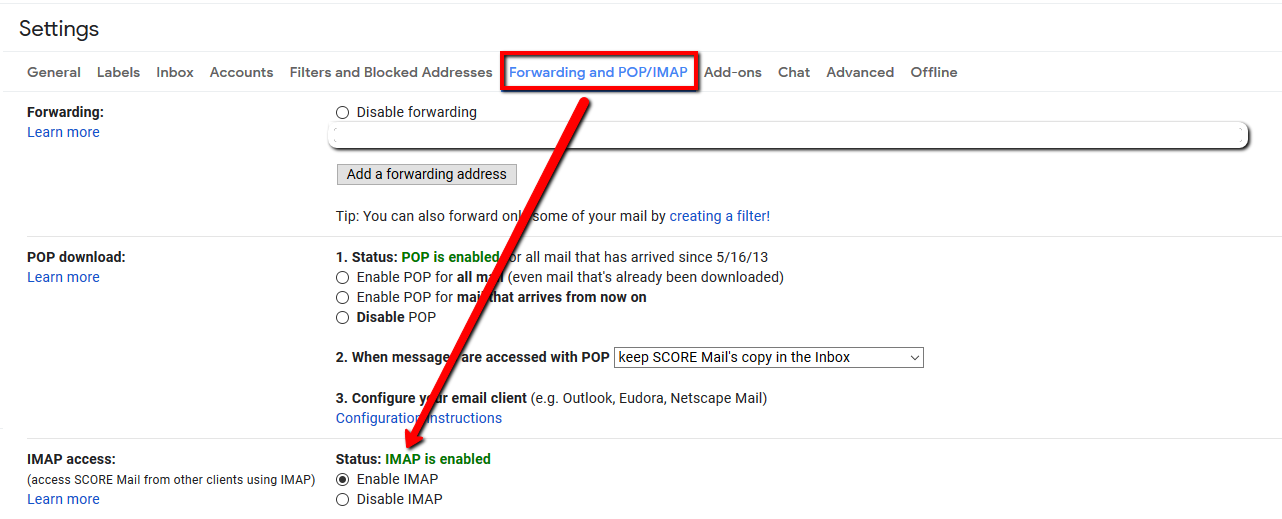 Part 2- Enable Less Secure Apps
Click this link myaccount.google.com/lesssecureapps and select "ON" to enable less secure apps while in Gmail.
Part 3 -Log into CORE to finalize your settings.
Login to CORE (https://core.score.org/user) enter your username and password into the SCORE Client and Volunteer Login area and click LOG IN. You will be automatically directed to the homepage of the Volunteer Center.


In the navigation menu, hover over Go to CORE and click Edit Account Settings. You will be automatically directed to the My Account page to edit your information.



3. You will first be on the Account tab, as shown below. Please do not change anything on this tab!



4. Please be sure you click on the tab Email Account Settings before changing anything!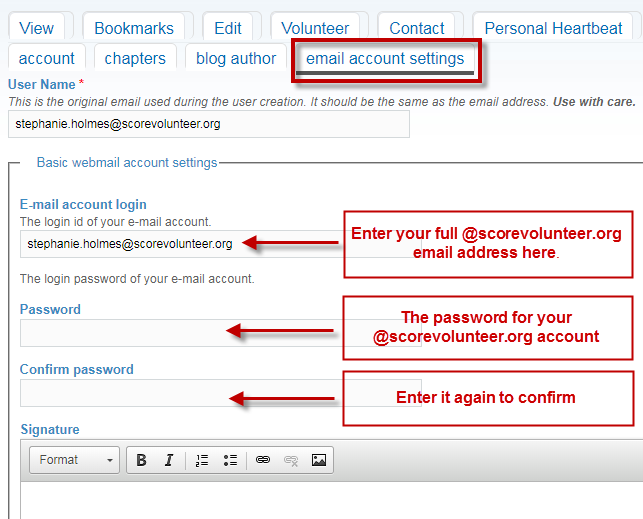 5. Once you are satisfied with your changes click Save.
6. Then click the Go To CORE button at the top right of the page and click Email once in. If you were successful, your emails will load inside CORE.