Bill Muhlenfeld, SCORE Bozeman Marketing Chair, reached out to the Downtown Bozeman Association and brokered a membership for the chapter.
To date, it has been exceptional in that they have sent out announcements to all their members about our Expo and our recent workshop.
Thank you Bill for your efforts.
SCORE Bozeman Chapter Chair, Rick Sanders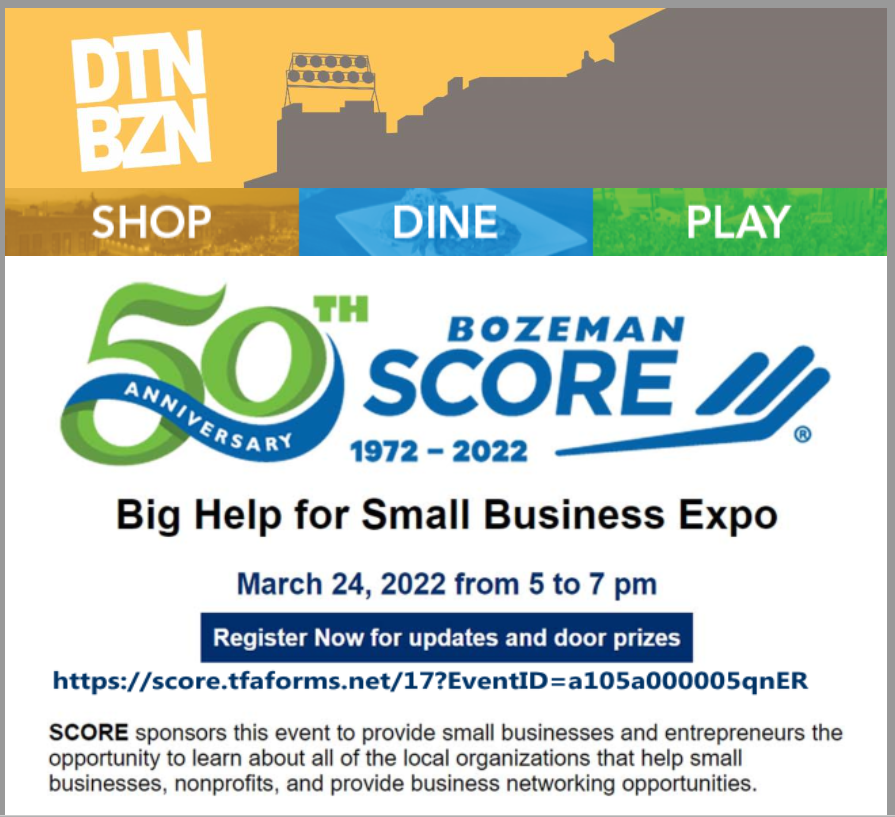 For more information about how you can utilize these emails for your DBA member business, please contact
gaby@downtownbozeman.org
or at 406-586-4008.