Guided by SCORE North Cook and Lake County Mentors, Lindsey Frank Discovers Her "Butterfly Within"
Lindsey Frank has loved butterflies since she was a child, "I marveled at these tiny miracles that surround us in our everyday life, how something so small can transform into something bigger."
As an adult, she envisions the butterfly as a symbol of possibilities, growth, and courage to discover our wings. The inspiring insect now serves at the core mission of her new business, The Butterfly Within, LLC.
"I help others see, honor and value the butterfly within themselves, especially within education." said Lindsey, an Arlington Heights resident. "The butterfly symbolizes our resilience through change, and resilience is developed through our well-being."
In recent months, Lindsey has been focused on finding her own "butterfly within" through the support of SCORE North Cook and Lake County co-mentors, Alan Sipe of Arlington Heights, and Karen Spesard of Kildeer.
Monthly mentoring sessions began with Lindsey and the co-mentors in October of 2020 and have been ongoing ever since. The Butterfly Within became incorporated as an LLC in August 2020 (www.thebutterflywithin.me). The website features complete information on Lindsey's books, workshops and community programs.
"Every mentoring session leaves me motivated to take the next action step," Lindsey explained.
Reflecting on their mentoring experiences with Lindsey, Karen and Alan are highly impressed by her commitment and enthusiasm in helping people enrich their lives.
Spesard points out the "mentoring process is ongoing", and Lindsey has been focused on working with Alan (her co-mentor) and I to move forward logically step by step.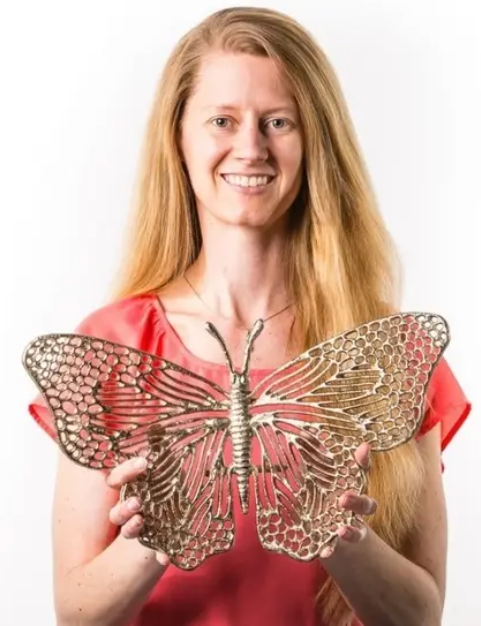 Read more about Lindsey's journey with SCORE in the local media coverage Lindsey received, and SCORE North Cook and Lake County's website success story:
https://patch.com/illinois/arlingtonheights/score-mentors-help-business-entrepreneurs-find-success
https://northchicago.score.org/success-story/butterfly-within
https://www.dailyherald.com/submitted/20211111/guided-by-score-north-cook-and-lake-county-mentors-lindsey-frank-discovers-her-butterfly-within