Brittany Cribbs and her Cloud 9 memory foam seat wowed viewers and judges alike, ultimately earning her a deal with Joy Mangano and QVC on 10/21/21.
Brittany is a client of SCORE Mentor McKieva Sullivan, North Metro Atlanta (NMA). View her product - which SOLD Out - on Shop America's Big Deal here: https://www.shopamericasbigdeal.com/products/cloud-9-easy-go-portable-memory-foam-seat-cushion
BRITTANY CRIBBS IS THE WINNER OF AMERICA'S BIG DEAL - - As part of the show's format Brittany sold over $25,000 of cushions in 30 minutes to place #1 in sales, on top of that she received a $175,000 purchase order for her Cloud 9 seat cushion from the Home Shopping Network !! Both Macy's and Lowe's offered to match the HSN offer - - Brittany selected HSN due to her "devotion" to Joy Mangano.
McKieva flew to New Jersey to support Brittany and attend the live broadcast.
We are VERY proud of McKieva's mentoring success!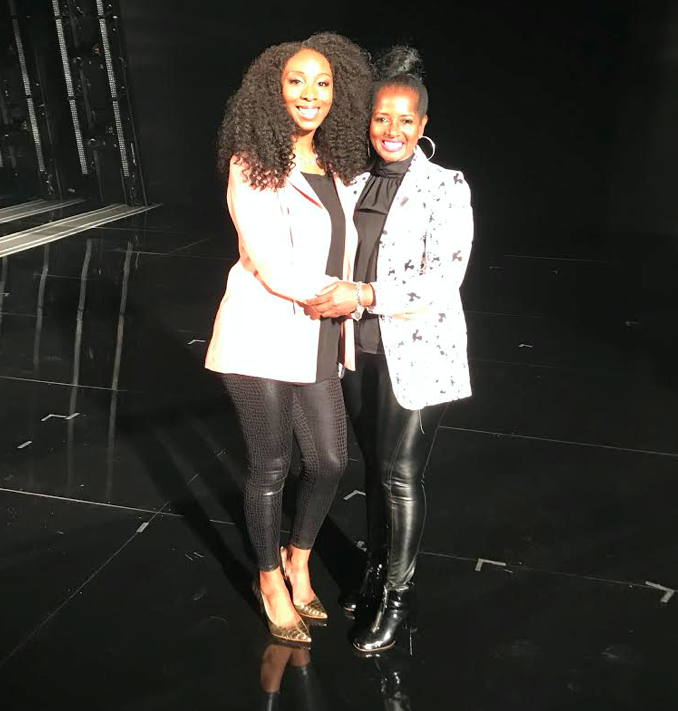 (L to R - Brittany Cribbs, SCORE Mentor McKieva Sullivan)
About America's Big Deal: From world-renowned inventor and entrepreneur Joy Mangano, "America's Big Deal" is a first-of-its-kind, live and shoppable competition series that invites entrepreneurs from across the country to sell their ready-made products on-air to home viewers in real-time through One Platform Commerce @ NBCU. Each week entrepreneurs will take the stage for a bold and innovative product pitch and the person with the highest dollar sales at the end of the night will win the chance to strike a life-changing deal with one of the show's retail giants. With a mission to lift up America's greatest small businesses and inventors, this groundbreaking series hosted by Emmy Award-nominated "Access Hollywood" journalist Scott Evans will empower audiences to shop live Thursdays at 9 p.m. ET/8 p.m. CT using ShoppableTV and NBCUniversal Checkout to turn entrepreneurs' dreams into reality.