Audience: Event Manager
INTRODUCTION
As part of the business rule in Engage, marking the event using Constant Contact will require the chapter to manually copy the registration form link from the event record in SCORE Engage to the email in Constant Contact.
_______________________________________________________________________________________________________________
How to Market Your Event
Engage
1) To access the event registration link, navigate to the event record. Do this by selecting Events-Last 90 Days from the homepage. Note: Other list views can also be used here: Upcoming, Need Action, Completed.
2) Select the event record by clicking the name of the event.


3) Scroll down to the Registration Details section to locate the Event Registration Link. Copy this link and paste it to your Constant Contact email.

Constant Contact
1) Login to Constant Contact website.
2) Create a new Email campaign or use the email template shared by the HQ Marketing Team. Email Campaigns from HQ Marketing are located in the Status - Draft section in Campaigns. You can also check this guide from Constant Contact on how to edit a draft email.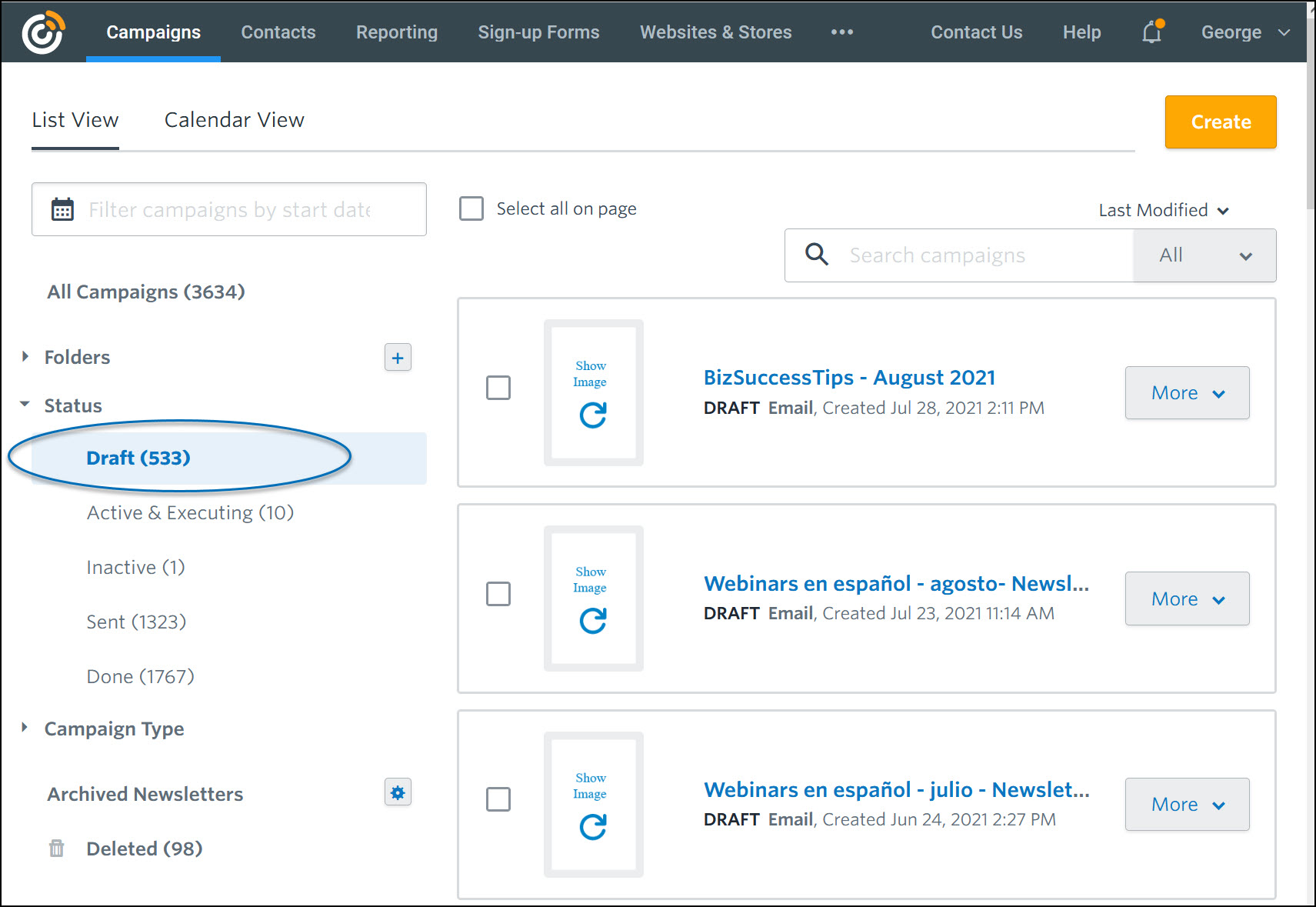 3) Edit the Draft Email and include/paste the event registration link on the Registration button.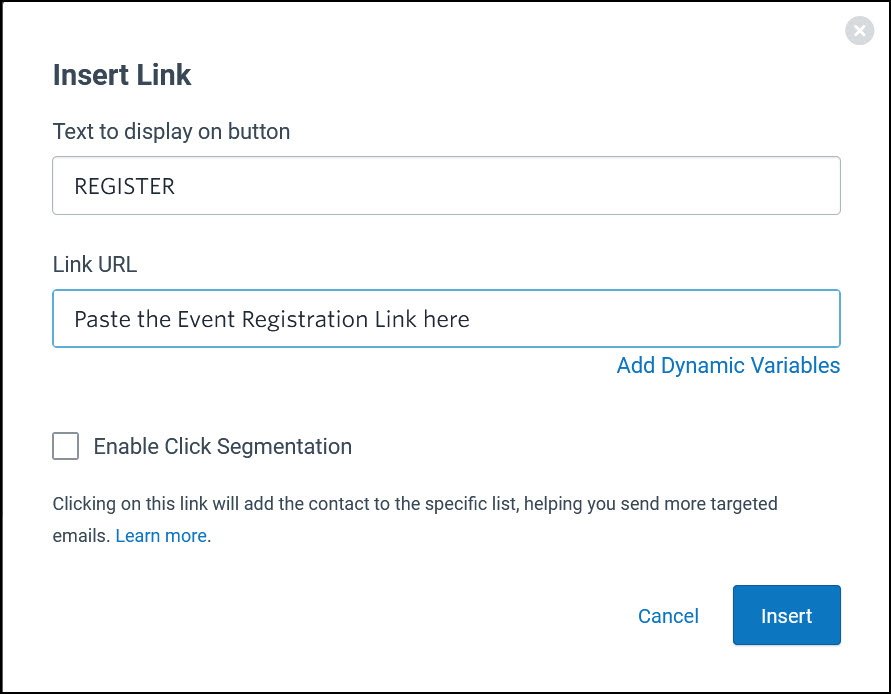 Relevant Resources: