Once you've logged into the @scorevolunteer.org email please add your personal email or phone number in case you forget or need to reset the password. Please see steps below.
Step 1: Welcome Screen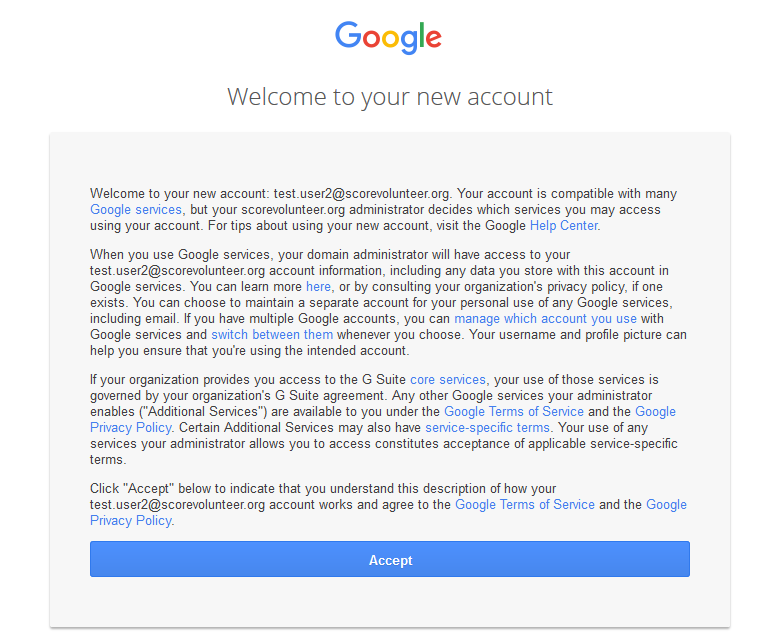 Step 2: Create a Password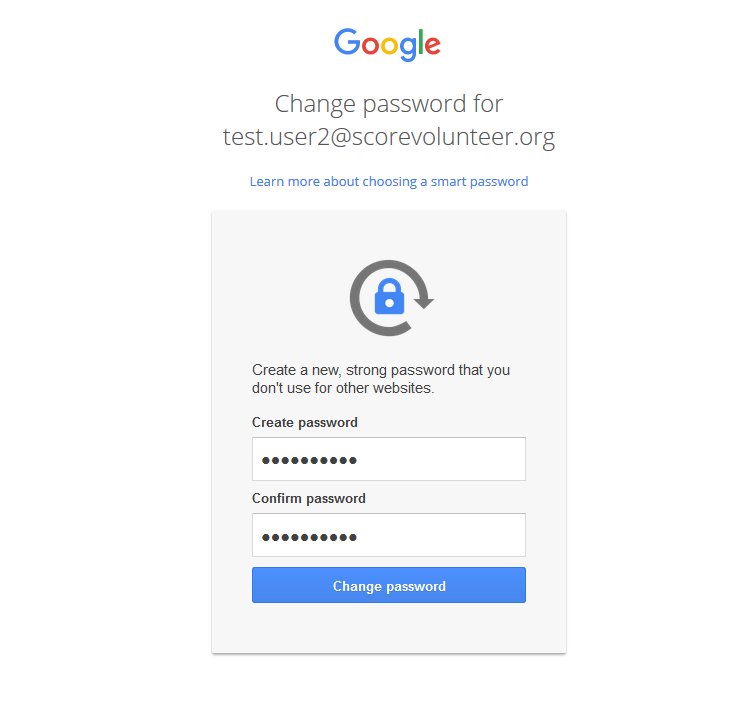 Step 3: Use Either Option (Add Personal Email or Phone)
A confirmation would be sent to your email or phone depending on which option you choose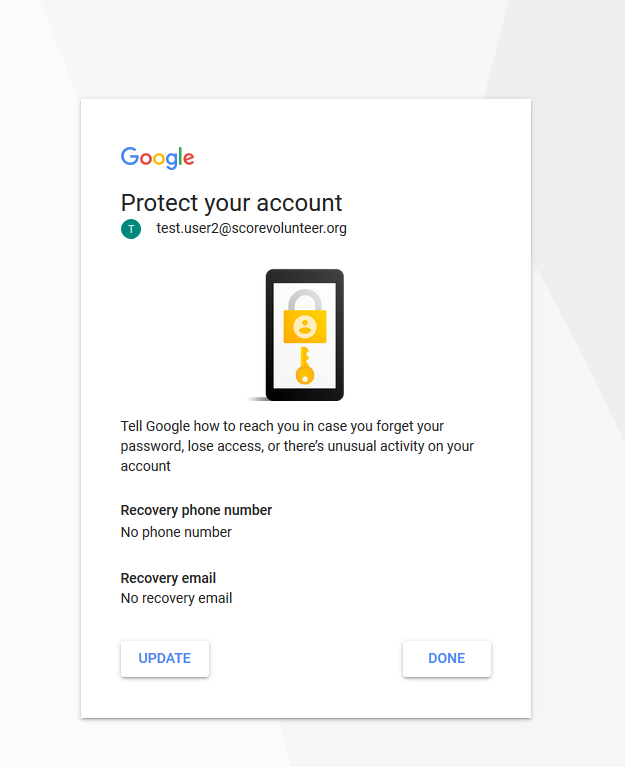 Step 4: Verification 
Phone Option- Add Phone Number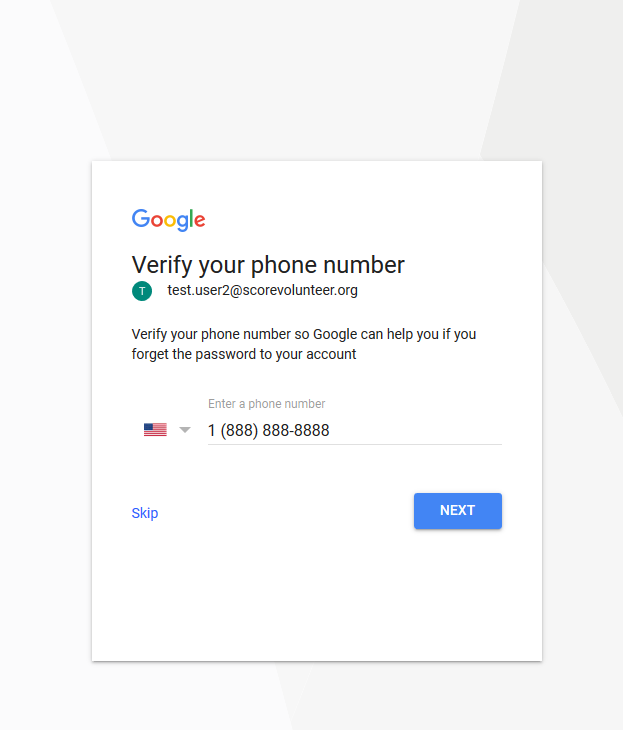 Email Option- Add Personal Email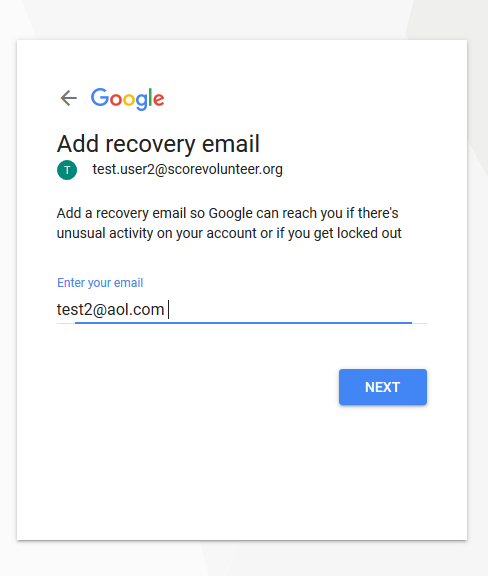 5. Welcome Screen/Gmail Homepage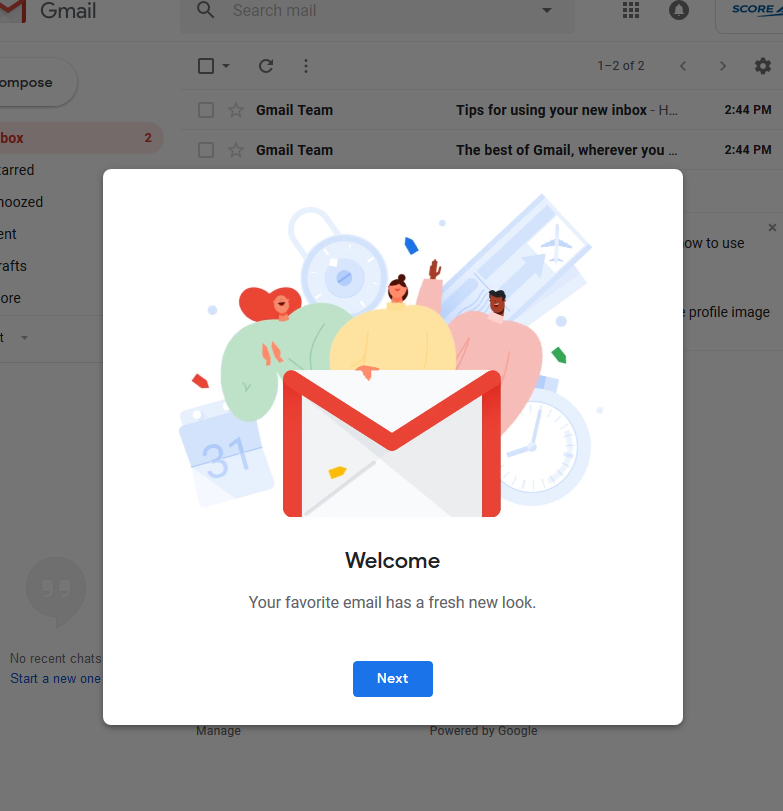 Need to reset your @scorevolunteer.org email?