You can add the @scorevolunteer.org email as a secondary email. Adding a secondary email does not change your current personal email password, however, it will allow switching between email Gmail accounts as needed.

To Begin
When logged in with your Personal Gmail at https://mail.google.com/, click the letter icon (or your picture profile) on the top right.
Then click ADD ANOTHER ACCOUNT


Then, log with your SCORE Email (@scorevolunteer.org) and Password.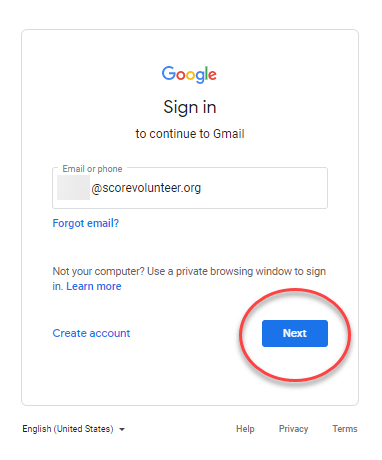 As an option, you can also set up your SCORE Email in your computer, phone or tablet using these guides