If you receive a

"contact your domain admin error" as this indicates your recovery method is not yet set up, p

lease email help@score.org if you are unable to access your SCORE Email.

Recovery Email/Phone (Currently Set-Up)
If you currently have set up a recovery email or phone, please continue to follow the steps below to reset your scorevolunteer.org email account password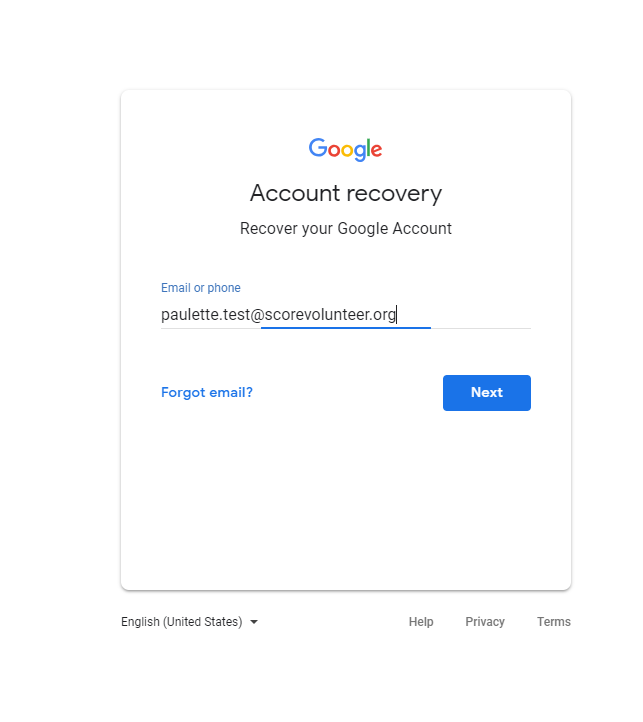 Click NEXT, and hit Forgot Password?


Enter the last password you remember, then click next.
If you've added a personal email and/or phone, Google will ask prompt you to select either to reset your password
Email example below, Google will send you a code to reset your password
Enter the code sent to your recovery email
Example of Recovery Email Message including code:




Once the code has been added, it will prompt you to reset your password.