Just like the story line in The Little Engine That Could, Score Client Jeff Benya of Curmudgeon Books had the steepest of climbs to establish a successful book shop at distressed Marley Station Mall.
By tapping into readily available resources Jeff pulled off the near impossible. Those resources included: marketing analysis, social media analysis, retail POS system analysis, trade association zoom meetings, and Score Mentorship.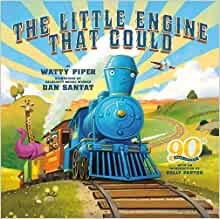 Marketing Analysis: He chose Marley Station Mall because there was only one little bookshop in Glen Burnie, while there were five bookstores in Annapolis and four in Howard county near Columbia.
Social Media Analysis: He spent a lot of funds on Google last year with limited results.
Retail POS System Analysis: the department based POS system allowed him to realize vinyl records were trending up and graphic books were growing too enabling him to adjust inventories accordingly.
Trade Association Membership: Following advice from the American Booksellers Association's weekly zoom meetings he moved away from Google and made a major push on Facebook which has paid out well.
SCORE Mentorship: With Covid and the economy for indoor retail establishments, Bob Whitcomb, my SCORE Mentor has helped keep me informed of possibilities and what he's hearing on the local business scene.
RESULTS: A thriving business in a distressed mall. Go visit and buy a book!
VISIT: www.curmudgeonbooks.com