Jen Barney, the owner of Meringue Bakery, competed in the November 2022 Food Network's Holiday Baking Championship. Jen is a client of SCORE Mentor and Chapter Chair of West Central Wisconsin & UP of Michigan, Peter Bushman. Thanks to Peter's leadership, and use of the SCORE network, Peter has been able to help Jen get the support she needed to continue to develop her brand.
This is not Jen's first TV debut though! She won top prize in Seasons 4 & 5 of the Food Network's Holiday Baking Championship in 2021. This time with the help of her SCORE mentor, she's back to continue building on her nationwide reputation for creating desserts that look as exquisite as they taste.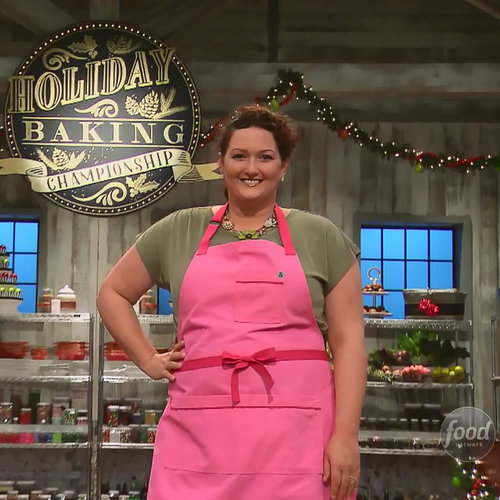 The Wisconsin-based pastry chef and owner of Meringue Bakery catapulted to fame and proved her fierce culinary skills by winning two Food Network Baking Championship Titles. Her creations showcased skill, passion, and talent that have people calling her the Doyenne of Desserts.
A classically trained baker and pastry chef and graduate of the acclaimed Le Cordon Bleu College of Culinary Arts, Jen began her career ten years ago as a wedding cake decorator. Her career has taken her from the Twin Cities area to New Mexico and back home to Wisconsin. Along the way, she has prepared desserts and pastries for large banquets and restaurants, designed specialty dessert lines, and created decadent confections and cakes for a variety of occasions.
Today, Jen is best known for her elegant wedding cakes and unique, custom flavors—from classical and subtle to novel and bold. Each wedding cake she creates is one of a kind and made especially for the one-of-a-kind couple and, when possible, made with seasonal and locally sourced ingredients. Specialties include edible flowers and hand-painted and sculpted cakes. Jen and her talented staff also offer seasonal items and party favors along with pastries and personalized desserts for corporate events.
When not at the bakery, Jen enjoys spending time with her daughter Millie, son Wyatt, and her husband Brian.