Linda Riquier, Certified SCORE Mentor and Chapter Team Leader for Windham County, welcomes Catherine Marx, U.S. SBA CT District Director, to a Business Showcase hosted by the Northeastern CT Chamber of Commerce. The Windham Golf Course provided a beautiful venue and refreshments for the 120+ attendees. The event provided an excellent opportunity to spread the word about SCORE's expansion into Windham County. Rosemary Ostfeld set the content agenda and she arranged the speakers for each module, outlined below.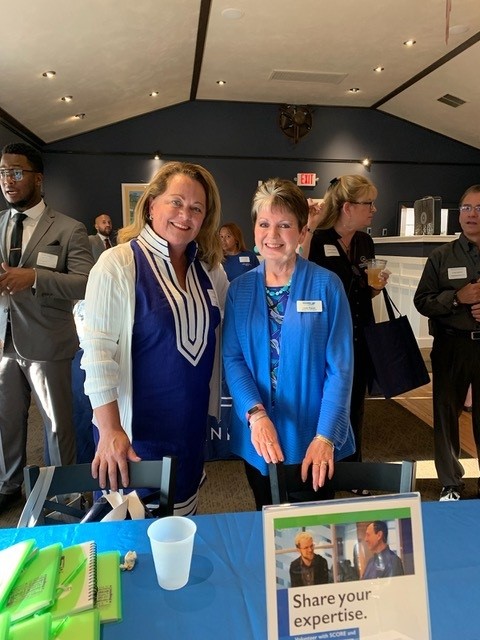 Program Content:
Market Research and Defining Your Initial Target Market – Thursday, July 14th
Marketing, Advertising, and Developing Your Brand – Thursday, July 21st
Legal Fundamentals and State Registration Requirements – Thursday, July 28th
Finance: Budgeting, Accounting, and Tax Implications – Thursday, August 4th
Creating A Minimum Viable Product – Thursday, August 11th
Access to Capital – Thursday, August 18th
Pitching Your Idea – Thursday, August 25th
Leadership, Execution, and Goal Setting – Thursday, September 1st
Demo Night (Present your business plan) — Friday, September 9th
Content Shared by Chapter Chair Frank LaMonaca (frank.lamonaca@scorevolunteer.org).