Affected System: Engage
Date Issue Reported: Oct. 5, 2022
Resolution Phase: Resolved
Description:
When the event time & date is changed, the notification that goes to the Workshop Presenter does not have the updated date & time of the event. We first discovered this issue on 06/01/2022.
The screenshot below shows the notification that goes to Workshop Presenters: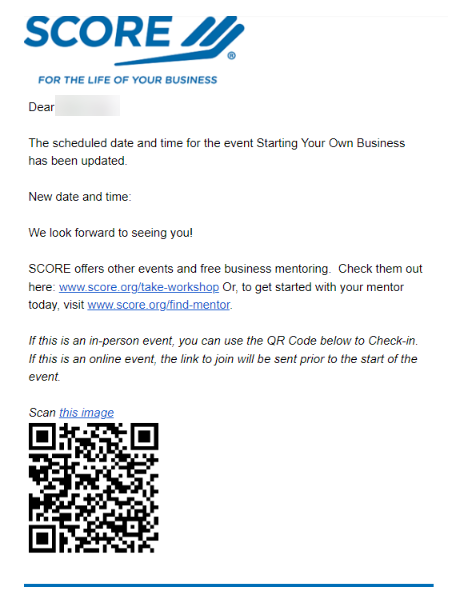 We're sorry for any inconvenience this may be causing, our developers are currently working to resolve this error.
Thank you for your patience,